Studies have shown that, when used properly, laptops are excellent learning tools for kids, improving both focus and comprehension. Many schools across the nation have formally adopted the use of laptops in the classroom. Numerous other students utilize their own laptops every day to carry out their academic obligations. Regardless of whether educators utilize these tools to teach reading to young children or to aid high school students in getting ready for college, there is little doubt that these valuable resources require ongoing protection from harm. How to protect your laptop from physical damage?
When we purchase a new electronic device whether it is a laptop, mobile phone, or tablet. We handle it with care initially for a few days. Then we become carefree towards devices knowing they need full attention and care just like our body needs. They soon ended up mishandling or damaging your system or any device you are using. With your concern in this article, you will learn to protect a laptop from physical damage.
Well, it's not always free of cost to keep your device updated or damage-free like software updates, keyboard, battery replacement or screen, etc.
When you buy a laptop you look for its portability feature that admires you most. But, this feature can be the worse downfall for you as well. Because the expensive machine is delicate and can be stolen or you may drop it in an instance. In case, if your laptop has been stolen, you can track your laptop without using any software.
You need to have some common sense precautions that everybody knows to protect the laptop from damage.
How To Protect Your Laptop From Physical Damage?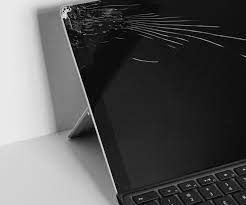 The sleek and glossy exterior of a new laptop could catch your eye right away. Unfortunately, the pristine and exquisite appearance of new laptops won't stay forever. Your laptop's physical state will deteriorate with time, particularly if you don't take good care of it.
Your laptop may develop lasting stains, scratches, and scuffs from repeated use. Your laptop is visually unpleasant due to these scratches, which give it a worn-out appearance. Additionally, any scuffs on your screen or trackpad could hinder the functionality of your laptop.
You want to do your best as a laptop owner to prevent accidental scratches and reduce these damages. This guide will show you how to shield your laptop.
To keep your laptop for long last use you should be careful about using it. Here are some tips to protect your laptop from physical damage. Always follow these tips to keep your laptop long last:
Get a Quality Bag to Protect Your Laptop from physical damage
The most important thing is a laptop bag which is your basic need to carry your laptop whenever you leave for anywhere. It will help to protect your laptop from falling down or any other physical damage.
Choose the best laptop bag with padding and pockets for saving your USB pen drives, DVDs, external HDD, a power cord, and could be a laptop lock.
Protect Your Laptop Exteriors with Laptop Skins
Protect your laptop's exterior with colorful skin which is available in a huge range of colors and sizes. This skin will protect your laptop from scratches, water, dust, or damage and make it secure and tender with a good look. You can protect your laptop from humidity by using the best laptop skin.
I am using the purple color of laptop skin that looks really attractive and decent for a gentleman. Different other colors of laptop skins are available on Amazon.
Avoid Drinking or Eating While Working on Laptop
Always avoid drinking anything near a laptop, if it could accidentally spill on your laptop it will damage and shut it down within a few minutes. You must know how to fix if spilled water on a laptop and it shut off.
Furthermore, any crunches from your eating meal can cause dirt in laptop vents which will make it hard to perform well and can affect the cooling system of the laptop. So always be careful while using a laptop to protect it from physical damage.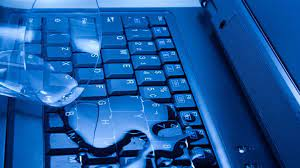 Protect Your Laptop Screen from Physical Damage
Well, you can protect your laptop screen with a screen guard or thin protector to avoid scratches, water, and any other physical damage. You can also put on an Anti-glare sheet which will help to protect your screen even in sun exposure. You can buy a laptop screen guard from online stores.
Don't Let It Fall to Protect from Physical Damage
Do not let your laptop fall or throw it away. It may hit something and can cause breakage of the machine and result in a cost for repairing it. Keep your laptop on the desk or use a bag with a strap for extra protection when moving around with it. Use a screen protector One of the best ways to preserve your laptop's display is by using a screen protector. These screen protectors will keep your display free from dust and accidental scratches.
Keep Your Laptop Clean
Keeping your laptop clean last long a laptop's life. Clean with a soft cloth so that the vents and ports may not be filled with dirt or make your laptop heat up. If the vents would be filled with dirt this can cause severe damage to your system. It is recommended to use a vacuum laptop cleaning kit that is available at 8$ on Amazon for better laptop performance.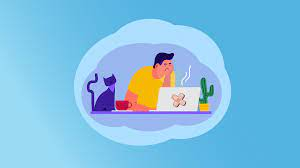 Shaken Laptop Syndrome
There are plenty of brand new laptops and other laptops coming with a solid-state drive (SSD) and have no internal moving parts and are tougher to motion. Whereas there are still a huge number of laptops with mechanical HDD which can be damaged if shaken too much.
Because the HDD has moving parts like a read/write head that must move to interact with the disk while spinning. Shaking or moving around a laptop is not good for such systems. As when they are in use they will move along with their original motion. It can damage your hard disk or other components' interaction.
You should handle your laptop with great care and don't move much while in use especially running a program using HDD. You should be careful and use gentle hands and better keep knowledge of SSD failure.
Do Not Twist The Cords
Here comes the most precautionary thing, if you don't like your machine then start damaging its cables or laptop's internal components. Wrap them around everything you get, twisted them in different directions, and wait for something to break.
Don't worry you will not have to wait for longer they will break sooner than your expectations. We usually think that the power cables or other cords can handle twisting and bending but they do not often and can cause breakage.
Laptops are delicate machines so the thin wires and cords move easily. You should be careful while treating them in such a way.
Few of us wrap the cords around something to bundle them. They do such blunders because the thing on which they wrap on cables can be sharp and cut your cord.
Add a Laptop Security Lock
You must keep your laptop password protected and don't leave it alone for any amount of time. Also, it's worth remembering replacing a stolen laptop will always be more expensive than a decent bag! Another thing to often overlooked when choosing a laptop bag is that it will be able to protect your laptop from physical damage. Be sure to choose a bag with padding, especially on the bottom as bumps and shocks can damage the hard drive. So that nobody can harm your laptop or erase your personal data on a hard drive.
Back up Your Data
Always keep your backup in the laptop regularly and online drive, so that if you, unfortunately, met with an accident, keeping your laptop with you while traveling then you can retrieve your data if the laptop is damaged brutally.
Tip:  iCloud, is providing the world with a comprehensive easy-to-use cloud storage solution for individuals and businesses alike. Their approach incorporates the technical point-of-view with the end-user in mind. Other cloud services are either too technical and are not user-friendly, or they are not comprehensive enough for users to get everything they want out of cloud storage. Click here!
Keep Your Laptop Cool to Protect it from Physical Damage
When you use your laptop in your lap you usually feel that it produces heat. If you are using it in a high hot temperature, it may be overheated and damage your laptop processor, hard drive, and battery to explode.
So you have to install a cooling stand with your laptop while using it. This stand will protect your laptop from damaging system components. Here are some best laptop cooling stands that you can buy at promotional prices. Check the current prices
Protect With an Antivirus
By using a laptop In our daily life, we usually receive emails in which maybe some are contaminated with a virus that can affect our system and cause severe damage. Using corrosive USBs, broken CDs, and DVDs in your system can also cause viruses or damage the system. So it is necessary to install a licensed Antivirus to keep your laptop protected.
Conclusion
We hope you would like the article and leave your feedback below in the comment box. I can assure you now you have complete knowledge of protecting a laptop from such a significant investment and physical damage as I mentioned all the possible precautions. So keep visiting LaptopsChamp to learn more helpful tips about laptops and accessories.