When compared to desktop PCs, laptops stand out for a variety of reasons, one of which is their ability to operate in standalone mode. For laptop users, the biggest fear is when the battery dies and the charger also malfunctions.
Therefore, you must periodically check the battery and charger's condition to avoid situations like that. I've provided several methods for everyone to examine the condition of their laptop's battery and charger.
When your laptop isn't charging you need to replace your charger. Before rushing to buy a new charger for your laptop you must examine the issue of what is causing it not to charge.
Check carefully if the outlet is okay, and the power cable is connected and fixed properly to your laptop, these are fixable problems. If you didn't find any external issue then changing the laptop settings of battery management or resetting it can solve the issue. If this couldn't help you out then it's time to replace the laptop charger.
When to Replace Laptop Charger?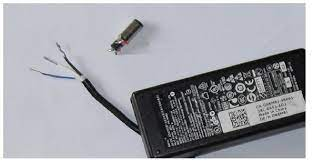 Every laptop needs a battery to function in standalone mode, and the battery is an essential component of every laptop. There are therefore two techniques to determine the battery's condition or health:
It is required to change your laptop charger when your existing charger failed to charge your laptop battery. But it is recommended to try this troubleshooting before replacing your laptop charger:
Unplug for a few minutes
You must unplug your laptop and wait for a few minutes, then go to the other room and check the outlet by plugging in the charger. Because some users report that the power adapter stops working if the issue is in the power supply to protect itself.
Take out your laptop's battery if it is removable while it is disconnected from the power source. Now hold down the power button for 2 minutes and put the battery back. Now plug it into the new outlet and check the charging status.
Examine the cord
Check carefully the entire power cable if it is no tears, dents, or worn-down insulation somewhere. If you find out the power brick is burnt or smells like burnt plastic then the cable is faulty. In this condition, you need to purchase a new charging cable for your laptop. You must check your laptop's warranty if it could save your cost on any part of the laptop under such circumstances.
Inspect the connection
You must check your laptop cord, if it feels loose or wobbles to you then there must be a connection issue. you need to unplug your cord and clean it with a toothpick to remove debris or any heavy dust particles.
If you find its pins bent then take it to the repair shop because it is a technical issue and you can't repair it without repairing tools.
Restart the laptop and remove the battery
Close your have opened software and shut it down then remove the battery from your laptop. You can get access to the battery from the underside of the charger-connected laptop, there is some lever-like buttons to push outwards that will free your battery.
Now leave the battery out for a few seconds and then slot it back in and restart your laptop. Plugin the charger and check if it works.
Refresh the laptop battery
If the option is available in your laptop to refresh the battery by CMOS setup then go for it and check if it works. Laptop manufacturers recommend using original chargers.
Let the laptop cool down
When you are using a laptop for hours and it feels hot to touch the battery then you must know that excess heat could be interfering charging process. Let your laptop cool down for a few minutes by shutting it down, and cleaning its vents instantly.
You can use the blower for this purpose, so the dust would be removed from the cooling fans installed in your laptop.
Startup your laptop without a battery
This is the best way to know which component is having issues. You can determine whether the laptop's battery is faulty or the universal charger. Startup your laptop without the battery and if it starts then the battery is faulty. If it won't start then the power cable or charger is damaged and need to replace.
Third-party utility
If you are unable to find how much your laptop battery can gold and has the capacity then install a third-party utility, free software like BatteryCare to check the capacity.
Replace laptop charger
You can also check your battery by using your friend's laptop adapter. If it is charging then you need a new charger, and If still not charging then the battery is expired.
Service laptop
If all the above methods do not fix the problem or your laptop has a non-removable battery then you should go to the computer repair shop. He will let you know if the charging pin of the laptop is acceptable or if the battery has gone wasted.
You must claim your warranty of the laptop model to service the laptop by contacting the computer manufacturer.
The life span of a laptop's battery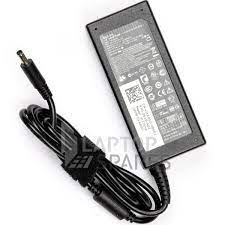 A laptop battery lasts long for 2-4 years fully charged 1000 times, but a total lifetime is dependent on several factors. These batteries could be different types of batteries like Li-ion, NiMH, or NiCad, the sizes, and their usage matter.
How much time it will take to lose?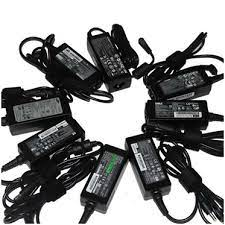 Almost in every laptop when the battery is fully charged power cord the battery should long for 2-6 hours. Though this timing is dependent on its capacity mAH, the type, of work you are doing on the laptop, and the life span of the battery.
Likely the battery capacity will decrease with time because running software programs affect battery timing.
There are many other factors that decrease the battery life and down the charging i.e connectivity, high brightness, and running programs like videos or music will reduce battery life.
How to determine the maximum capacity of your laptop battery?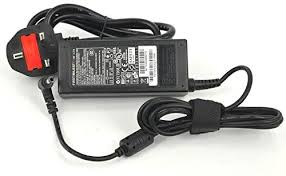 Each laptop has its own battery with different capacities and power so far will low down its capacity of staying long enough from the time of purchase. The following applications need to be installed in your laptop to determine the capacity of your laptop battery and compare it from the date of purchase:
Battery Eater: For Microsoft Windows users
Coconut battery: For Apple Macintosh users
Conclusion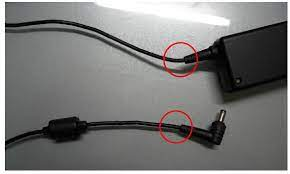 Since machines need on energy to operate, electricity is akin to giving them life; without it, they are essentially useless or dead. The most crucial parts of a laptop are the charger and battery, and both of these parts must be in good condition for them to work properly. Therefore, I've described the procedures you may use to examine the condition of your laptop chargers and laptop's battery and charger and determine whether any of them need to be replaced or not.
These apps will help you to know when to replace a laptop charger by knowing its battery capacity.
Keep visiting LaptopsChamp to learn more useful tips and tricks. You can find out the latest laptop reviews and buy a guide on our website.
Thank You