What To Do If Your Laptop or Computer Is Unresponsive?
It feels like your laptop only hangs in the middle of essential tasks, doesn't it?
Press the power button one more to restart your computer from scratch after pressing and holding the power button until it turns off. Depending on the application and how it handles unsaved documents, you might be able to recover anything significant you were working on when the freeze occurred.
Your productivity and image can suffer greatly if your laptop has started to slow down or if it keeps freezing when you are working on something crucial, especially if you are in a meeting or completing significant work.
It's not necessary to update to a new laptop only because of this, though. It's unmistakably a sign that your laptop needs some care. One of the most frequent queries from laptop users is "Why does my laptop keep hanging?" or "What to do when the laptop freezes," regardless of whether they have a Dell, HP, or Lenovo laptop.
Regardless of whether the laptop is running Windows 7, Windows 8, or Windows 10, this is a typical problem.
This article will assist you in understanding the most frequent causes of laptop freezing or hanging, as well as how to resolve these issues. This article is only intended to cover laptops with Windows operating systems from Microsoft.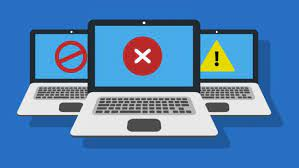 If you are doing some essential and urgent tasks on your laptop and suddenly your laptop hanged, then the situation will be really critical. There are different reasons for this problem. But you can follow the steps below to attempt to get your laptop to unfreeze.
The good news is there are simple workarounds that will save you time as you try to figure out why your computer keeps crashing.
1. Restart Your Computer
Typically, the most effective way to fix a frozen computer is to restart it. Doing so gives your system a chance to reset and start fresh.
The best way to restart a frozen computer is to hold the power button down for five to 10 seconds. This will allow your computer to restart safely without the disruption of total power loss.
Make sure to disconnect any headphones or extra cords as these items can cause glitches as your computer restarts. If your computer freezes again during the start-up process, however, it's time to explore other options for solving the problem.
2. Give It a Minute to Catch Up
If you're performing a particularly CPU-intensive task, things will sometimes hang for a moment, making you think your laptop is frozen permanently, even if it's not. What to do if the laptop is hanged? If your computer seems to have been completely locked up, give it a couple of minutes to catch up and finish what it does.
You would be surprised to see how many times this works, especially if it's a random occurrence (and not a chronic issue). Similarly, make sure your mouse works properly— it might be that your mouse has just been disconnected or running out of batteries, which can give the illusion of freezing your laptop (even if it works fine).
3. Kill the Offending Program
If Windows does not recover (or it starts freezing again after recovering), it's time to break out of old loyalty: Ctl + Alt + Dlt. Strike this combo on your keyboard and select the TaskManager option to see a list of running programs from the resulting screen.
If any of them don't answer, select them and click the button End Task. This should be all you need if you're dealing with an isolated incident. As soon as you have closed the program, Windows should snap back to attention, and you can restart the program to continue your work.
What to do when a laptop is hanged? However, if your PC always appears to freeze when the program runs, you may need to uninstall it and find an alternative (or possibly upgrade your hardware if the application is so intensive that it runs out of resources).
4. Stop or Block Active Startups
Many applications start running at the Windows startup when you turn on your PC. This puts lots of pressure on the processor of the system and causes your laptop to freeze.
Click Start, Run.
Now type "MSConfig" and press "Enter."
Click the Startup tab.
Now disable or inactivate the startups except the antivirus program, then press the Services tab.
Now, disable the "Non-Microsoft services" not antivirus Application services, if any.
Apply the new changes & then reboot your system.
5. Defragment the Registry
We know that Windows Registry contains system and application settings as it is the database. Sometimes, the laptop gets to freeze a lot due to registry fragmentation. So, defragment it like this.
First, get Registry Defrag software (A part of a Registry Cleaner and PC Optimizer tool).
Now analyze the registry state.
Begin the registry defragmentation process.
6. Do a Malware Scan
Let's not forget that all corporate laptops are constantly exposed to the internet. All the employees require an internet connection to access information online or to perform daily tasks. In such cases, there are higher chances of malware attacks or virus breach issues.
If so, you can always install branded and reliable anti-virus & anti-malware software on your laptops. I strongly recommend the installation of security software especially in corporate offices as the laptops perform on crucial data and companies cannot afford to lose vital information to malware & viruses.
It never takes anything to do a malware scan, as with all laptop failures, and see if anything nefarious causes your problems— especially if you haven't done so in a while. Take a free scanner like Malwarebytes, comb it through your hard drive, and see if anything is going on. If you're having trouble, check out our malware-ridding guide for your PC.
7. Watch for Overheating
The issue of overheating is one of the frequent causes of laptop hang-ups. A laptop that is too hot will naturally sluggish down and eventually freeze. Your laptop may become warm while you are working on it for a variety of reasons.
The first reason is the one we have discussed: too many background tasks. The cooling system becoming clogged with dust and debris is another potential cause. If so, scrub it clean using a cleaning brush or cotton. Alternatively, you can just spend money on a cooling pad, which will keep your laptop from overheating and provide relief from several comparable issues.
Excess heat can often cause your laptop to freeze ironically, so maybe your cooling is to blame if you see this problem pop up over and over again. Install a temperature monitor such as Core Temp, configure its temperature display options in the Notification Area, and drag that icon out of the pop-up tray and into the taskbar so that it is always visible.
You can take a quick look at the Core Temp icon the next time your computer freezes to see if heat could be your problem. If the temperature is above 90 degrees Celsius, your laptop is almost sure to overheat.
Clean any dust with a high-pressure duster from your computer and check the fans — if any of them don't spin, you may have a failed bearing and need to replace the fan. It is also recommended to use laptop cooling pads to avoid overheating of the machine.
8. Test Your RAM
Too much work pressure on a tiny little RAM can ultimately cause laptop hanging problems. How often do you multitask on your laptop? If you are a multitasker and access numerous programs at a time where you can not even apply the solution mentioned in point #1, you can consider replacing your laptop's RAM.
Many office laptops have standard RAM and internal memories suitable for all employees. But when a professional developer or graphic designer starts working on such laptops, they often complain about freezing laptops. If you have noticed similar conditions in your office, you can consider replacing old RAM with better-capacity RAM only if the laptop allows it!
Bad memory may also be responsible for locked-up machines, so if you suspect that you may have a failed RAM stick, it's time to run some tests. Click on the Start menu & search for the Windows Memory Diagnostic Tool— it will reboot your computer and test your memory and notify you if there are any problems. Memtest86 + is an open-source boot disk that does more thorough testing, and may also be tried.
If all the tests are all right, you might not have enough RAM. To bring up the Task-Manager when next you experience problems, press Control + Shift + Esc and click the Performance Tab. It may be time to upgrade if your memory is maxed out.
Google your laptop model to find out what type of RAM you need to purchase and how to replace it. (If your RAM is joined to the motherboard, as is the case with many new thin and light laptops, you may need to purchase a new laptop.)
9. Update
If you are a Windows 7 or Windows 8/8.1 or Windows 10 user, I recommend you to check the latest system updates available. If it has been an awful time that you have not installed your Windows updates, it's high time you do.
You can go to the control panel or settings, and check for the update & security/system & security option. Check for the updates, click on the Windows Update button, and install it. You might have to restart your laptop once the installation is complete. Hence, make sure you save all your unsaved important data before you install an update
If Nothing Works, Call in the Pros
Does nothing solve the problem? you may have difficulty fixing a hardware problem on your own. If your laptop is still under warranty safe mode, please contact the service manufacturer. In this case, if your motherboard (or some other part) fails, it will probably be replaced free of charge.
If the warranty has expired a long time, find a good repair shop in your area and see if the problem can be further diagnosed. You might have to pay for that repair or replace the laptop entirely if it's too expensive. It's a bummer on the wallet, but you can get work done again, at least.
What happens to any work that has not been saved?
When a computer has to be rebooted, any work that has not been saved is lost because it is frozen. Some programs can keep your work every few minutes in some situations. If the application performs this action you are using, you can restore the work to the last autosaved state.
Other possible causes for a computer being frozen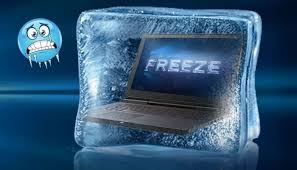 A computer can freeze or lock up due to many reasons. Some additional common causes include the following.
If the computer does not have enough memory, operating system updates running too many programs can cause your computer to freeze due to a lack of system resources. If your computer frequently locks up when running multiple programs, you may need to install more memory in the computer. See: How to install computer memory (RAM).
If the computer processor opens system restore or the video card generates too much heat, the computer may lock up as a damage prevention measure. Check the video card and processor to ensure those components are not overheating. See: How to tell how hot my CPU is running.
Corrupt operating system files can cause many problems, including computer freezing. Corrupt files cause potentially fatal errors to occur, resulting in the computer locking up and not responding. Try restoring Windows to an earlier date and time when the problem was not occurring. See: How to restore Windows to an earlier copy.
Click the link below for more information about the causes above and other possible causes and ways to troubleshoot.
Why do computers start freezing or crashing?
Your Mac® or PC computer may be crashing for a variety of reasons, including:
Power or charging issues.
Too many applications running at the same time.
Software problems.
An outdated operating system.
Viruses and malware.
Extreme temperatures.
Hardware issues.
FAQS:
W
hat to do if laptop is hanged

?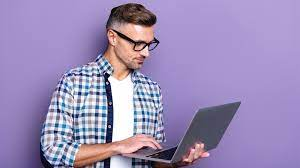 What is the solution for laptop hanging?
Pressing and holding the "Ctrl," "Alt," and "Del" buttons in that order is the best and simplest technique to unfreeze your computer or laptop. The computer may then become unfrozen, or a menu may appear with options to restart, log off, system restore, or launch the task manager.
Why did my laptop hang all of a sudden?
Your computer will typically freeze because of a software problem or because too many programs are running at once. A computer may potentially freeze due to other problems like a lack of hard disc space or "driver"-related problems.
How can you restart a hanging laptop?
Holding down the power button for five to ten seconds is the most effective approach to restarting a frozen computer. By doing this, you'll be able to restart your computer without worrying about a complete power outage. Make sure all headphones and extra cords are unplugged because they could interfere with the restart of your computer.
How can I make my laptop shut off by force?
Hold down the power and volume up buttons simultaneously until the screen shuts off (approximately 15 seconds), then let go of both. Hold the buttons down for at least 15 seconds, even if the Surface logo briefly flashes on the screen. Wait 10 seconds after you release the buttons.
Conclusion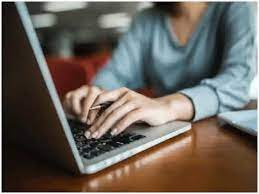 What to do if the laptop is hanged? If the Caps Lock can turn on and off, Windows will still work, but another program may not respond and cause the computer to freeze. To open task manager your system Windows Task Manager, press Crl+Alt+Del. If the Task Manager can open, highlight the non-responding program and select End Task to unfreeze the computer.
Your computer abruptly shuts down as you are diligently working on it. As you start to consider all the work you would need to redo, panic starts to set in. There are a few methods you may try to defrost your laptop computer before you start tearing out your hair.
Even after trying all the above simple & easy solutions to repair laptop hanging problems, if your laptop still freezes, take it to the Laptop company.