This article may include references and links to products and services from one or more of our advertisers.  We may be paid compensation when you click on links to those products and/or services. As an Amazon Associate, we earn from qualifying purchases.
This article contains affiliate links, which means that if you click on one of the product links and make a purchase, we may receive a commission. Please note that this article is for informational purposes only and should not be construed as financial or investment advice. We do not endorse any specific product or service mentioned in this article.
Laptop Search by Specification is never simple. With so many brands and all that hardware mumbo jumbo. How can anyone make any sense of it and be able to select the best laptop computer for their needs while getting the best price?
While it can be daunting, there are a few main components that you need to know about to make an informed decision.
Complete List: Laptop Search by Specification
To help you understand what the best laptop would be for you, we give a quick easy to understand overview of laptop hardware and then have several categories below.
Read the descriptions and see which you fall into. We will then describe what attributes to look for based on your chosen category.
With a 2GHz dual-core processor and 8GBs of RAM, this laptop will eat anything you through at it. And the nice 500GB hard drive gives you plenty of room for your pictures and movies.
1. The Laptop Processor: The Brain
Processors are just big calculators. They control what your computer does and are used in every task you set your laptop to run. This is perhaps the single most component in a laptop. Popular processors include the Intel Dual Core 2 Duo, Intel Celeron, Intel iris xe graphics
Intel Atom, AMD Sempron, and AMD Dual Core.
The main thing to look out for is the number of "cores" a processor has and their "clock speed" measured in GHz (e.g. 1.8GHz). These days computers have more than one processor, or at least on the architectural level they do, but manufacturers still package them as 1 processor for simplicity.
A dual-core processor is 2 processors in one. A quad-core is 4 processors in 1. Generally the more "cores" you have the faster your laptop should be.
The "core speed" is how fast these processors can perform calculations. Think of it like a car, the faster it can get from 0-60mph the quicker it will get from A-B. Same with the processor, the faster the clock speed the faster it will run programs.
2. Laptop Memory (RAM)
The processor needs somewhere to store all of its calculations while it's working away. This is what the RAM is used for. If you do not have enough RAM your processor will be slowed down as it does not have enough "workspace" to store the data it is working on.
Think of it as having to walk back and forth to a storage room as you do not have everything you need at hand to build whatever you are making.
In General, the more RAM your laptop has the better. RAM is measured in GBs (e.g. 4GB, 8GBs of RAM). Additionally, like the processor, the ram has a clock speed too. Just like with the processor the faster the better (e.g. 667MHz, 800MHz).
When buying the best laptop for office, school, gaming, or daily computing, look for the largest quantity of RAM with the highest clock speed.
3.

Choose The Proper GPU
To get top-notch performance while gaming on laptops, you need a great GPU. On a PC, changing the GPU is simple, but on laptops, it's practically impossible. Therefore, you must choose one that has a top-notch GPU.
Also, take into account the various GPU levels. For instance, your GPU needs will differ from those of a hardcore gamer if you're just starting and wish to play some of the lighter games.
There are two different kinds of GPUs on the market. AMD is one of them, while Nvidia is the other. Nvidia dominates the graphic card market thanks to its superior functionality and great efficiency. Despite providing adequate performance, AMD graphics cards are less expensive than Nvidia ones.
The Radeon RX 5000M series of AMD graphics cards include the RX 5500M for a more affordable option and the RX 5600M and RX 5700M for higher performance.
While the 2070 Super and 2080 Super graphics cards are part of the Nvidia RTX 20 series. Therefore, it depends on your priorities. The various levels could influence your decision while making a laptop purchase. There are three different levels, including mainstream and entry-level.
You won't require the most sophisticated settings for entry-level. You can use two different types of cards for this. You may play games with amazing images on the RX 5500M or GTX 1650 without having to sacrifice performance speed.
In comparison to entry-level, mainstream involves next-generation graphic cards. Battlefield 1 can be played on the GTX 1050, however, the 1050 Ti is better suited for VR games like the Oculus Rift GTX. However, for the best graphics and performance in titles like Mass Effect Andromeda and Witcher 3, choose the GTX 1060. The Nvidia RTX 2060 has the sophisticated settings needed to play most games. However, if you're looking to spend less on a graphics card, the AMD RX 5600M is a good option.
You can use the RTX 2070, RTX 2080, and RTX 2080Ti for advanced work or gaming. In terms of performance and visual display, these cards are the greatest ones on the market today. You can play any extreme game you've ever wanted to play with these cards. The RTX 1070 produces outstanding results, but the RTX 1080 enables you to play Grand Theft Auto V2, Hitman, and Rise of the Tomb Raider.
4.

Search for the CPU that best suits you.
For laptops, a good graphics card is essential, but the CPU is equally important. Therefore, to play games smoothly, you must make sure that the CPU has enough RAM and storage. Therefore, you require one with these two qualities.
Core processors from Intel
If you have a high-end graphics card, try to pick laptops with Intel Core i5 6th generation processors as a minimum. You can also get Intel Core i7 and i9 intel Pentium dual-core CPUs for maximum performance, but they are not necessary for professional use. A quad-core CPU is also better than an Intel Celeron dual-core processor since it has a faster clock speed.
A laptop must have at least 8GB of storage. You will be a lot more productive overall with this 8GB, including other chores. But opt for 16GB for lightning-fast performance.
When buying a monitor, storage is very important. All of the laptops contain 1TB of storage, however, some also include an extra SSD
5. Graphics Card
The graphics card is vital if you want to play games on your laptop. For the gamer, a laptop should be chosen primarily on the power of the graphics card. A graphics card will also have a clock speed, once again the higher the better. It also has memory, once again the more and the faster it is the better.
The best method for distinguishing between graphics cards is to search for a review of the card where they compare its performance with other cards. Be aware that the majority of laptops have incredibly weak "integrated" graphics which will struggle to play any new game.
You can check the best laptop for non-gamers and game lovers. After comparing both kinds of laptops you will find the difference easily.
Look for a dedicated Graphics card if you are a gamer. Students, office users, and internet surfers don't need to pay much attention to graphics power. This is where you store all your files and programs. The bigger the number measured in GBs the more space you will have for your files (e.g. 500GB).
6. Display Is Important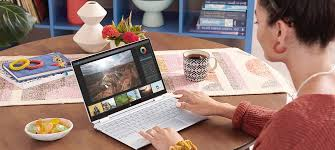 When choosing a monitor, CPU, and GPU are important considerations, but a decent screen resolution HD display can significantly improve your experience. To choose the ideal screen for your game, take into account the qualities listed below.
The visuals of your game may differ depending on the resolution of your laptop's display. Your laptop's screen needs to be at least 920 × 1080 pixels in resolution. Generally speaking, more pixels equate to sharper and better image production. Most laptop finders offer three common resolutions HD, FHD, and UHD 4K.
It is typically present in popular laptops that provide excellent visual quality, color density, and quality for performing simple computing tasks like web browsing, etc.
The FHD display has a 1980 x 1080 pixel resolution, or 1080p. Since there are more pixels—up to 2 million—than a 720p display, the image is significantly sharper and more detailed. Playing some simple video games and watching DVDs is a good resolution.
Professional editors or gamers frequently use the perfect laptop in the premium class, which features UHD or 4K screen size resolution. Compared to Ultra HD FHD screens, you will notice a 4-time increase in pixel counts, which ensures the creation of
The refresh rate of your display is a different aspect to take into account. You won't run into any issues while playing because of the 60Hz refresh rate. However, 144Hz refresh rates are possible, which are far quicker than 60Hz. Therefore, everything will depend once more on your budget as a high refresh rate will call for exceptional graphic cards.
A laptop with G-Sync or Free Sync compatibility will have a higher refresh rate, improving the viewing experience by cutting down on ghosting and tearing.
Touchscreen display absent:
If you enjoy playing video games, stay away from monitors with touch screens. The majority of gamers don't require a touchscreen to play games.
7. KeyPad and KeyBoard
You will constantly press the keys whether playing games or browsing the web. Therefore, you wish to choose a laptop with a cozy keyboard and keypad. You can think about the following elements.
When pressing a key on the keyboard, the proper key depth might make you more comfortable. Consequently, you won't need to be concerned about striking the keyboard's frame. Your backlit keyboard key travel should be between 1.5 and 2 millimeters to get this comfort. If it is somewhat closer than perfect but not exactly up to this margin.
Actuation specifies how much pressure you must apply to each key. Get a keyboard that takes between 65 and 70 grams of force to make things simpler.
Macro Keys: The right keyboard also includes macro keys. You can perform a variety of actions using these keys. So make sure to purchase a laptop with macro keys.
N-key rollover with anti-ghosting:
These are the essential characteristics of keyboards. If the word "anti-ghosting" is unclear to you, allow me to clarify what it refers to when you hit many keys to complete a task in a game. The n-key rollers, which signify that each key is independent of the others, help prevent ghosting.
8.

Size and Weight Requirements
On laptops, there is a constant tension between size and power. A powerful laptop needs larger, more capable internal parts, as well as a bigger space to keep the temperature stable. In contrast, if you choose a portable, more intelligent laptop, you cannot anticipate the same power and efficiency.
This problem has been partially alleviated in recent years by improving portable computing power. However, you will still need to get a larger laptop if you plan to use it for demanding tasks like video editing or gaming.
Diagonally measuring the laptop screen yields its size. The screen's dimensions range from 11.6 to 17.3 inches. Choose laptops with screens between 11 and 12 inches that typically weigh 2.5 to 3.5 pounds if portability is your top requirement. Laptops between 13 and 15 inches in size typically offer an excellent balance of portability and power.
You need a powerful laptop with a large screen, 15 to 18 inches, and a weight of 4.5 to 5.5 pounds for high-end applications like workstations and video editing.
9.

Running System
The operating system is the most crucial factor to take into account before purchasing a new laptop. Which type of working environment you will be in depends on the operating system you choose. Your laptop's operating system is the software platform that gives you access to fundamental functions and manages interactions between software and hardware or within the software.
The three operating systems that are similar are Windows OS, Mac OS, and Chrome OS. Each of the three has advantages and disadvantages and is effective, safe, and steady in its way. While some operating systems are simple to learn, others could require more work.
According to Microsoft, it is the most popular and widely used operating system. The main benefit of using Windows OS is that it immediately places you in a familiar setting because there is a good possibility that your prior computer had Windows OS installed. Windows OS is available on a variety of devices, including touchscreen and 2-in-1 detachable tablet computers as well as traditional laptops with a keyboard and mouse interface. Devices running Windows OS are also available from the most affordable to the most expensive prices.
Numerous software developers have created applications exclusively for the Windows operating system, and numerous hardware producers make their products Windows-compatible. The most recent version of Windows, Windows 10, is regularly updated and features many upgrades.
This operating system is available on MacBook and iMac Apple laptops made by Apple. It is more resistant to malware and virus attacks than Windows 10, which it replaces. It has some good features, including a user-friendly UI, stylish aesthetics, and Siri the virtual assistant. The ability to move and assemble across your Mac and other devices is what makes Mac OS so fantastic. While your iPhone is in another room, you can still receive calls and IMs on your Mac. It enables amazing multitasking; you may communicate with your Mac via Siri and instruct it to carry out a task while continuing to work on another one.
Recently, this operating system entered the discussion. Because Chrome OS is only a browser, it can only be used for apps and web browsing. Every Chrome browser has this preloaded operating system, which is straightforward, safe, and quick. After six weeks, it is automatically upgraded with stronger anti-virus and anti-malware protection. Because of its streamlined and straightforward functionality, it requires only minimal upkeep, and Chromebooks come in a variety of styles and price ranges.
10.
Battery Life
The battery life of laptops can't last more than an hour. But it's not a significant problem as all the laptops deliver their best performance only when you're charging them. However, if still, you emphasize getting a notebook that comes with long battery life, then some expensive laptops can accommodate you.
Conclusion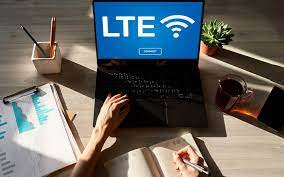 Other items include a wireless receiver letting you connect wirelessly to the internet. An optical drive which these days is almost always a full DVD RW lets you watch and burn DVDs, card readers, webcams and microphones, and an operating system.
If you are looking affordable laptop to get the best performance possible for the best price you will need to balance all the components. The processor is always important to give priority to the while making sure the system has enough RAM. Consider a dedicated graphics card if you intend to play the occasional game.
In the end, most of us are dependent on the price of the laptop brands but keep in mind that sometimes spending a little more can go a long way in the laptop world. I can assure you, that the above guide will help in laptop search by laptop finder specification. Best of luck with your best laptop hunting.
Team – LaptopsChamp
Check Out Our Best Laptop Collections