Can a Laptop Be Tracked If Its Off?
Our laptops are portable devices that we bring with us to meetings at work, school, and a variety of other places. We frequently misplace it somewhere along the way owing to our carelessness or bad luck, or it might get stolen.
We are aware that a laptop is an expensive one-time purchase, and that losing it means losing both our significant savings and our private and sensitive data.
There may be some hope if the laptop is used, registered, or has other installed software, such as Find My Phone, but the chances are slim if it is still in its packing. Nevertheless, there are a few things you can do.
Whether you have misplaced your laptop or it is stolen, and it's off, there are ways through which you can track your computer. We will share the methods for laptop tracking if it off in this write-up is valid, and regardless of the circumstances, chances are you can recover your computer.
However, some of these methods require that you should have implemented them before your laptop went off. This is because if you had not installed tracking software before your laptop went off. There are high chances you might not be able to track it.
Can a Laptop Be Tracked if its off?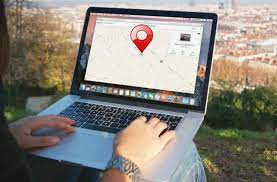 Your laptop is second to your phone regarding the amount of personal data that you store in it. While being separated from your laptop might distress you, but all is not lost. The latest laptops, like Apple and Microsoft, have come up with features in the operating system, which is meant to help you trace your device faster.
However, these features are not a 100% guarantee that you will find your device. More, especially if you had not enabled them. But they give you a chance to fight and get back your laptop.
Therefore, if you are reading this write-up and you have a laptop, it is time to take precautionary measures. Ensure that you install tracking software on your device ahead of time. There is different tracking software in the market today that you can install on your laptop.
How to Secure Your New Laptop After Purchasing One: What to Do
Use the knowledge from your recent experience and take the necessary safeguards when you get a new laptop. In the unfortunate event that it is lost or stolen again, doing this can reduce the hazards.
You ought to carry out the following with your new laptop:
Serial numbers for devices should always be recorded. The serial numbers allow you to find the laptop's whereabouts in the event that it is stolen.
Secure your laptop with a strong, one-of-a-kind password.
The autofill option should be replaced with a password manager.
Create backups in case you need to wipe your new device.
Purchase a cost-effective insurance plan.
What to do if your stolen laptop is off?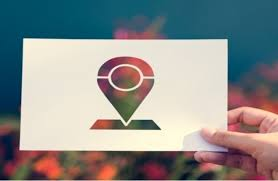 Although some of the methods that we will share here are valid, if your laptop was stolen, then we recommend that you involve the police. This is critical because you cannot confront a thief by yourself, even if you are successful in tracing him.
Also, the locations that you will get from the tracker are approximate, which makes it hard to know which exact door to knock is. Moreover, a thief is not a law adherent, so he might want to harm you. For these reasons, make sure that you report to the police.
Here are some methods that you can use to track your laptop if it is off:
Use find my device to trace your laptop
In 2015, Microsoft introduced a feature known as finding my device. This feature, as the name suggests, helps to track the approximate location of the device that has this feature.
For you to use this feature, go to the Start menu on your laptop and type settings. On the bar that will appear, select the settings option.
Once you are in the settings, now go to the update and security section and click on it. It will direct you to another sidebar menu. On this menu, look for the Find my device and click on it. This will direct you to another window where you can see whether the feature is enabled or not.
If the feature is not enabled, then you need to click on the change button, which will direct you to another page where you can turn on the feature.
However, you need to have installed this feature, and it is, by default, turn off. Therefore, you need to activate or enable the feature before the laptop goes off. If the feature is enabled, then with a few quick steps, you can be able to track your computer.
For you to track your device using this feature, you need to go to the Microsoft website and then log in to your account. After logging into microsoft account, you will get a list of numerous devices. Find your device from the list and then click on the Find my device button under the name of your device.
Microsoft will then search for your packaged laptop and then give you an approximate location where stolen device is found. However, this feature can only find the location when the laptop is online. But they also offer the option of securing your computer remotely by locking the laptop.
Using an offline laptop tracking system, you can track a stolen laptop without having to use the internet. Wireless internet connectivity is almost nonexistent in public places in developing countries like India, where it is restricted to residences or organizations for personal use
Using Find my Mac Feature
If you are using a Macbook or Macbook Air, they have a similar feature to find my device known to find my Mac.  However, just like the Find my device feature, it needs to be enabled prior to the laptop going off.
If the feature were activated, you would be able to track your laptop even if it's off. Besides tracking the laptop, you can use this feature to lock up the device. Also, you can send a message to the miscreant.
Follow the following steps to find your Mac:
Go to the iCloud settings on your head menu and choose the system preference. Once there, click on the iCloud icon, which will direct you to log in.
Once you access your iCloud, navigate to the Find my Mac gps tracking chips. Ensure that you select your checkbox so that you can able to use this feature.
After this, log in to iCloud.com using your Apple account. After logging in, go to find my Mac, and the process will start.
You will then be given a list of all the devices that have used your account in the recent past. From the list, click on your Macbook, and iCloud will show you a map showing the approximate location where the laptop is being used.
Once you have identified the location, you can activate the play sound on your windows laptop device, which will make it easy to find the exact location.
Alternatively, you can display a custom message on the screen of the Macbook

mac device

. If the location is too far across the world, you can lock your laptop remotely and set a password so that nobody can be able to access it.
Using Dropbox or Gmail to track the IP address of the laptop
If you had not installed the tracking features that we have mentioned above, there is yet another method. It is possible to track the IP address of your device if it is connected to the internet.
However, this method will not give you the exact location of the user. But you will be given an approximate place where it is being used.
If you are using a Gmail account, then you have a starting point. Login to your Gmail account and then scroll down, at the very end of the messages, you will find a details button.
Click on the Details button, and it will direct you to a new page. On the new page, you will find a list of all the devices that have had access to your Gmail account in the recent past.
After that, click on the show details button on any of the devices that you think is your laptop. It will give you the IP address where the device is being used. After you have gotten the IP address, it is advisable to give it to the police to trace the user.
Besides using the Gmail account, you can also use dropbox. Log in to your account on the internet, and on the right corner of your account, click on your account icon.
Once you have accessed your account, click on the settings. After that, go to the security button. Then scroll down on the browser section. Move the cursor of your mouse over the icon for information. Under the information section, go to the most recent activity section so that you can find your laptop.
We hope that these methods will help you to track your brand new laptop or device sooner. If you are reading this post and you have not activated the features that we have highlighted above, then it is time to take action.
Do not wait for your laptop to be stolen and then start taking a proactive reaction. Prevention is better than waiting. You never know when your computer is going to go missing, so take action now and secure your laptop monitoring software.
Frequently Asked Questions about Can a laptop be tracked if its off
Is it Possible to Track a New Laptop?
Unfortunately, there isn't much that can be done to track a laptop that hasn't been opened from its packaging. Since the laptop was never turned on, it's likely that it was never configured for a user, therefore there are no apps installed for laptop registration or theft protection.
Can a Lost Laptop be Found?
Once the burglar using your computer logs on to the internet, applications like Advatrack, Adeona, and Absolute Software can find the IP address of your machine or windows users . You can go on to the tracking company's website, input your login information, and access details about the current IP address if your computer is stolen.
Is it possible to track stolen computer parts?
By integrating a GPS device serial number and a beacon into the computer, you can accomplish what lo-jack accomplishes. In the event that the computer is taken, you can use the GPS device and beacon to find it.
Can a New Laptop Be Tracked Even When It Is Off?
Utilizing Find My Mac apple device. However, it must be activated before the laptop shuts down, just as the Find My Device feature. Even when your laptop is turned off, you might locate it if the feature were turned on. You can lock up the laptop using this capability in addition to tracking it.
Conclusion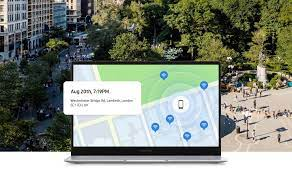 As you can see, it is possible to see Can a Laptop Be Tracked if it's Off?. The methods that we have discussed above are valid and quick to help you track your computer. However, they lack the extra security settings to protect your computer.
If you wish to protect your laptop further, there are numerous tracking software on the market that you can download and install on your laptop. This software is more effective in case your laptop gets stolen.
The most effective method of tracking your laptop is to install tracking software. Although this method might be expensive, it is valid. Some of the best tracking apps in the market today include:
Hidden
Prey Project's prey
Lojack
Front door
Exo5
Although this software is useful, they come with a monthly subscription fee. But the cost is not much as compared to the help that you will get in the event of any eventuality.
However, you must have installed any of this software prior to misplacing your laptop for you to leap the benefits.