Everything got up an update or upgrade every year, the same is the case of computer systems. They are running with the time up-to-date and getting smaller and smaller but more efficient. But it doesn't mean, you have to waste the old one. So here is the question of what to do with old computers that still work. This means how we can recycle them and how they are working perfectly but not up-to-date.
Here we will suggest the best ways to reuse old ones. Yes! You heard right you may use your old computers in different ways.
At a certain point in your computing period, your system loses that shiny and attractive look or its design doesn't remain in the trend anymore. But that's working perfectly, what is it mean? You have to waste that computer! No never. You can again keep that system in your room by just changing its body or design.
It's quite better to reuse that system by just changing some parts of it instead of buying, spending, and wasting money on the new one.
Why Do We Upgrade?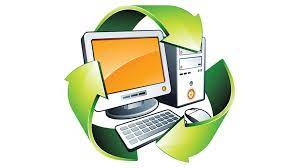 At times, it's not even our computer's fault that it got replaced. It's just that we may want a laptop or computer with upgraded specs.
So, here are a bunch of reasons why you're upgrading your old PC:
Your old system doesn't support the graphics card needed for your preferred video games.
The need for upgraded specs for specific software, you unload your old hardware, which finds a good home with a new user who can appreciate it
Swapping motherboard with an upgraded one
Your old computer hardware may not support the latest operating system
Simply put, there can be numerous reasons for buying a new computer. Sometimes, it doesn't even need an explanation. Understandably, the old PC might go into scrap or may be abandoned.
However, if you like retro stuff and want to give your old computer a new life, there are some exciting ways to keep the old guy in the game.
Recycling of Old Computer Systems
According to the latest record electronic waste in which old computers are majorly involved, is the most increasing waste stream globally. As we mentioned up there, computer systems are upgrading day by day and everyone demands the latest and upgraded device. This is the main reason behind this, people are not really familiar with recycling and they threw old ones out of the door. These objections clear our purpose of this content, yes you got right! You should recycle old systems instead of wasting them.
What to Do With Old Computers That Still Work?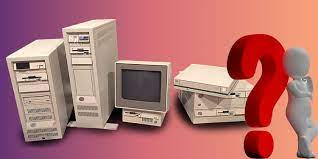 A lot of us don't know old electronics can recycle by local electronic recyclers and there are also many companies that are providing this service online. You can find trusted recyclers' trade-in programs near your residential area. Moreover, various recycling companies offer pickup services too.
Another option is selling its equipment out, but before selling those, ensure that they are totally wasted and can't be reused or recycled. Because there is no better option than using old equipment in a modern way by just changing minor things.
Anyhow, you can also use many parts of old computers in the new one. First, find the reason why are you wasting the old computer. Are you changing your system due to its old look? you can use a new body on that. Are you wasting old ones for just less memory or other certain things? You can just replace and upgrade these things. In short, my motive is, if you are buying a new laptop or desktop system don't waste the old one.
Utilize an outdated computer display to create television.
You can use a computer monitor that is functional as a television screen if you have one. Recycling an old PC monitor will save you a ton of money because a TV set is more expensive.
Your monitor must have an HDMI port and an integrated audio system in order for this concept to function. After all, you need a strong sound system to stream your favorite shows or listen to the news.
If it lacks these two, you can look for adapters to resolve the problem. Your old monitor is prepared to be repurposed as a brand-new TV once you have met the monitor specifications. An old pc/ laptop can be used as a Digital Photo Frame digital photogram to display family photos. You can mount the flat monitors quite easily with a small drywall hole.
Attempt a different operating system
Since Windows is the standard operating system for computers, many of us are frequently curious to try out other operating systems as well. However, for the majority of people, setting up a dual-boot system is a headache since nobody wants to jeopardize their computer.
Now is your time to try a new operating system if you have an outdated PC.
Since Linux uses fewer resources than Windows and is considerably simpler to install on older hardware, we advise you to install it. It also features a pleasant user interface and a ton of free applications that are available for testing.
Additionally, if you're tech-savvy, you may attempt assembling a Hackintosh PC.
Using your old PC as a test platform for a new OS is a terrific alternative, even though it isn't as simple as installing Linux.
For your new computer, use the old hard drive as an external storage device.
It's likely that a broken computer's disk drive is still present and functional. The old computer's hard drive can be taken out and used as an external hard drive for your new PC. Additionally, before you sell a digital device to someone you don't know take a few precautions to protect your privacy. You don't want bank account info, personal images, or your browsing history lingering on your old computer
You will be able to retrieve important papers and keep the old data as well. The old drive can also be formatted and used as a fresh storage drive for future storage.
You can sell it
As you are buying a new entire computer, but at the same time, someone is searching for a computer at an affordable price with the same specification that you are wasting. So, your old computer can be at the right price and according to his requirement and he can appreciate you on this deal.
Different websites are there, that are holding an online market where you can buy or sell goods. But it is not such easy as you think, many scammers are there who are spoiling this marketing. Anyhow, to sell your good you have to provide your postal address there and some other basic info. While posting to sell your good make sure that you are providing exact specifications and information about your computer.
Moreover, you can also sell its parts like Graphic cards, RAM, ROM, and motherboard separately. There is a great demand for such things in the market.
Donate it to a local school
If you are taking more interest in buying a new computer and don't want to sell or recycle the old one in any way. You can donate this system to any local school or hospital. Where your useless System can be beneficial for them. They can use different parts of your system on their PCs. Even this is a better way to invest in your computer.
When you are donating your old computer, make sure that you had removed all your licensed software from your system. Because your license information can go into the wrong hands. Furthermore, many software has a privacy policy that you can use their software only in one place at a time. In such a case they have the authority to remove your software account registration from the latest installation.
You can also read our most important article "How to make a stolen laptop untraceable" by Going to another page.
Turn your computer in the experimental box
Have you heard about Kalli Linux? If not let me tell you about that. Linux is a small part of the black hat world used in the hacking field in the most efficient way. However, this can't be run on every system or it can destroy your computer system badly. So if you use an old pc for this purpose it will be a better way of your experiment. You can use your old system freely without any fear of being out of order.
Moreover, you can also test all those hardware devices were not been in use for years.
Use it as the game server
Are you a gamer and have an interest in multiplayer gaming? You know at local server multiplayer gaming there is a hosting System that is required, where you have to run the server of the game. You can donate this system to a dedicated game server. We know some people will claim that we can use a PC for both purposes of playing and dedicating servers at a time. But you should know it affects the speed of working in your system.
In case, if your pc has a high specification and can hold both things at a time, there is also one more limitation to that. The hosting server also slows down the spending of the internet in that PC as it is holding and hosting the entire server, which can be a cause of higher ping of the game and lagging.
Make it a secondary System
What to do with old computers that still work? You can use old computers in the office for holding data. If you are a content creator and it irritates you to switch different programs in a system at a time. You can open the required application on another PC which will make you a complex of your projects quite easy.
This step will not only make your work easy but also improves the speed of working of your computer, as it has not had to open different applications at a time.
You can also use the old computer system to manage and hold data. It'll not only save your memory but also keep your data separate. In such a way you can also save the old data that you may need in the near future. It can be used to represent anything on the projector in the office, where it would be permanently attached to the projector where you just have to insert your data to represent.
Security systems
As we all know about the coverage of CCTV cameras, it just shows and saves the recorded video. If your question is what to do with old computers that still work? Here is the best way of it, to use it for security purposes. Your computer can be permanently attached to the cameras, where it can show live coverage moreover it can safely store all recorded data. Thus, backup the data and save it on cloud storage or any other portable storage device
Revive outdated floppy disks and accessories
Since computer technology is always changing, many of its parts have been replaced with more recent and better versions.
However, if you happen to have any outdated gadgets like disk drives or floppy disk drives, you can test their functionality by inserting them into your old computer.
Accessing data stored on PATA interface drives—which are no longer supported by the newest computer models—will be made simpler as a result.
You can also do this with other peripherals connecting by serial or parallel ports as all-new models now feature HDMI or USB connections.
What to Do With an Old, Non-Working Computer?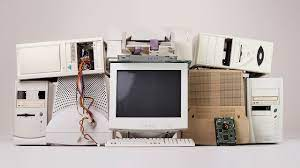 Your old computer might not function, but that doesn't mean it is utterly useless. For example, consider the three following usages for your old computer that doesn't work. Before recycling, makes sure you have removed all the data from your PC as it can result in identity theft too.
Modern techies like to construct their own PCs. It's a practical and adaptable option that guarantees you have a computer that completely satisfies your requirements.
Some components from the old PC may be useful when building a new one and help keep the price of the new system down. The power supply, optical drive, and (sometimes) memory modules are a few examples of parts that are frequently salvageable.
The distinction between an upgrade and a new machine may become blurry depending on how many pieces you retain. However, as long as the older hardware is functional and performs as intended for you, it is irrelevant if you keep the graphic card and purchase a new motherboard.
An outdated computer that is no longer functional can be used for various tasks. Use your old PC to understand how computers are made and what it takes to make a new one if you don't have the money to buy new parts. You can disassemble it and reassemble it to see what functions properly and what doesn't, and why. It's always worthwhile to learn something new.
Even if your computer doesn't function, the pieces that do can still bring in some money. While the majority of repair companies acquire working computers, fix the usual problems, and then sell them or donate them, certain shops might buy your non-working computer for a low price and use the working part(s) to construct a complete PC.
The old PC will be removed from your hands, but there is no guarantee that they will be willing to pay for the parts. Additionally, they are aware of proper computer disposal practices.
Try selling the parts online if you can't find a shop willing to buy used parts.
The only choice left to you if your PC is too old and its parts can't be repaired is to dispose of it. But don't just discard it. The majority of computers are made of environmentally harmful, dangerous materials that shouldn't be dumped in landfills.
Additionally, the sensitive data on your previous computer includes account numbers, licensing keys, passwords, resignation numbers, personal documents, tax records, and medical data.
Be sure to save any necessary data before disposing of outdated PCs. Then, you can destroy important data by erasing the hard drive, preventing identity thieves from using your information.
You should talk to your employers about how to handle the information on your computer if you've used it for work. Specific data security procedures must be undertaken in order to delete work-related data, according to some legislation.
After handling the data, you should think about recycling choices. The only way to prevent your old computer from ending up in a landfill is to recycle it. Inquire locally about recyclers of electronic waste. Computer manufacturers, non-profits, and electronic retailers all have donation or recycling programs.
Frequently Asked Questions: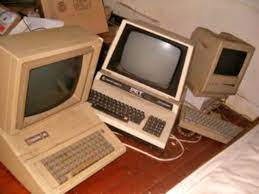 How can an old computer be recycled?
Bringing an old computer to a nearby business with a computer recycling program is the simplest way to recycle it. The majority of computer manufacturers also provide take-back recycling. (More details are available on the manufacturer's website.) Another choice is to look for charities that can put you in the right direction or suggest recycling possibilities.
Where can old computers be disposed of?
The majority of cities offer a location for disposing of electronic equipment, which is frequently associated with recycling businesses or a municipal sanitary landfill. But you'll have to do your homework. Some states have regulations that specify what to do with outdated computers that you want to throw away, and there may be a time limit or other restrictions.
Is it okay to discard outdated computers?
No. Old electronics should not be disposed of because they contain chemicals that could harm the environment, such as lead, cadmium, and arsenic. Recycling is the best solution, but before discarding your old PC, be sure to destroy any sensitive data.
What transpires to a computer as it ages?
Things occur The keyboard or trackpad malfunctions, and the screen begins to break. Some straightforward remedies don't cost much money or effort, such as purchasing a new desktop mouse. However, depending on the precise components being replaced, some repairs may cost close to or more than a new computer.
Do I still need my old laptop?
It can be a smart idea to keep your old laptop if you rely on it heavily for day-to-day tasks. No matter how glitzy or modern your new laptop is, it is still susceptible to theft or damage. If your new laptop breaks down when you need it most, having a backup is essential.
Conclusion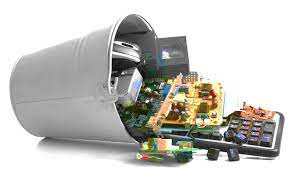 Old computers can serve a variety of purposes, especially if they're still functional. Not every computer needs a quad-core processor and top-tier graphics to be useful.
You can sell or convert an outdated PC into a home server if it's still usable. You can give it as a gift to a friend or family member or donate it to a good cause.
If your old computer stops working, you can either get rid of it or build a new computer using some of the usable parts. But always recycle old computers rather than discard them.
If you found this article helpful, send us your feedback through the contact us page. You can also post your questions related to laptops and computer systems below in the comment box.