Both individuals and business owners enter their income and expenses into accounting software to keep track of their money. It is more accurate and efficient than manual processing.
With features like automation, it can also save time, and the owner has a place to save essential papers and receipts that can be accessed whenever needed. Read on to find out which accounting software is best for your company if accounting isn't your strong suit or even if it is and you want to save time.
Accounting software is a package of tools that help you keep the books and manage to account for your small business. Many businesses use accounting software because it helps them to have a clear understanding of their financials. Most accounting software is either packaged by a single software vendor or is available as a bundle of tools from several different vendors.
We've selected three accounting packages that are best suited for small businesses. Although it doesn't mean these accounting packages are perfect for everyone, these are the best accounting software for small businesses because they offer some of the best features at the best possible price.
12 Best Accounting Software for Small Businesses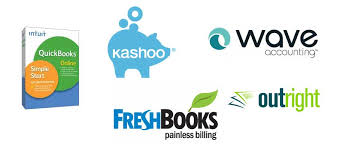 It isn't easy for a small business to survive. You may be able to run the business on a shoestring budget, but it's not easy. A small business that wants to get the best out of accounting software needs features that help with the accounting tasks that are a priority for them, such as tracking cash flow, managing vendors, and understanding the profitability of their business.
The market has offers from many companies that sell software development services in the bookkeeping and accountancy fields. However, not all of them deserve attention. So, which accounting package is the best? We will be ranking the top 3 best accounting software packages for small businesses based on the following criteria:
The package must be affordable.
The package must be easy to use.
The package must be powerful.
1. Xero
With tools for invoicing, expenditure management, inventory management, project management, and bill payment, Xero is an online accounting solution. A mobile app is included, and the number of users is unrestricted.
With the help of the online accounting program Xero, you can easily manage your business from any location. It is intended for the owner of a small business who doesn't want to invest a lot of time in learning to account but wants to monitor company performance.
Retail, IT, legal, e-commerce, startups, and other specialty areas all benefit greatly from using Xero, and its capacity to deal with numerous currencies makes it a fantastic choice if you operate your business internationally.
Xero is a cloud-based accounting software solution with over seven million users in 193 countries. The platform offers online invoicing, payroll, and bookkeeping services to businesses around the world.
With Xero's intuitive design, it is easy to streamline your business finances from any device. So, what makes Xero unique? It's not just the number of features that make this accounting software so special; it's how they are all interconnected.
Xero is the most user-friendly cloud-based accounting software designed for small businesses that give you a powerful suite of tools for managing your finance, payroll, inventory, and customers. It has all the features that small- to medium-sized businesses (SMBs) require.
It automatically integrates with your bank account system. You can set up Xero in a few minutes, and start using it to track sales and purchases.
You also receive reports on a monthly, quarterly, and annual basis, so you know exactly what your business is doing, how you are doing, and where you are doing. Xero has an easy-to-use cloud-based interface that allows for invoicing, billing, payroll, and general bookkeeping. This is one of the most popular accounting software in the world.
To help you create a more expert-looking invoice, Xero also provides enhanced invoicing. Additionally, you can generate invoices from a mobile device and send them to your clients via email.
Additionally offered by Xero are basic inventory management, bill payment, and better reporting features. Additionally, if you're working on several projects at once, Xero enables you to manage them all at once, generate numerous invoices, and monitor performance throughout the project.
There are three different options for Xero, which is well scalable. If you're just getting started, you may sign up for the Early plan, which costs $9 per month, and then upgrade to the Growing plan, which costs $30 per month, or the Established Plan, which costs $60 per month.
2. Zoho Books
With capabilities to automate workflows, and keep track of spending and a client portal that enables you to share quotes and bills with clients, Zoho Books is an economical entry-level accounting program. Zoho Books is for you if you're a solo proprietor, a freelancer, or beginning a new company.
It's simple to get your new business up and running quickly with Zoho Books because it's affordable for even the tightest budget, has a reliable inventory management tool, and gives new users step-by-step instructions for everything from general setup to generating an invoice.
Although the majority are only available in the Professional plan, Zoho Books has a long number of features. These capabilities include project management, expense management recurring transactions, good expense tracking, automated workflows, and the capacity to design unique invoices.
You can share invoices with your clients via a client portal, and a version for accountants enables you to give your CPA or accountant information about your company.
With a mobile app readily available for both iOS and Android devices, Zoho Books also provides simple online payment choices for your clients.
The lack of a payroll option and restricted interaction with third-party apps are possibly Zoho Books' major flaws.
The Basic plan for Zoho Books is a reasonable $9 per month, but the majority of customers will likely need the Standard plan, which costs $19 per month, or the Professional plan, which costs $29 per month.
The abundance of resources offered to non-accountant users is one of Zoho Books' greatest advantages.
3. FreshBooks
FreshBooks is an online accounting tool that is useful for freelancers and business owners alike. Invoicing, time and cost tracking, straightforward project management, and a variety of general accounting tools are all provided by FreshBooks in one user-friendly desktop and mobile interface.
FreshBooks' Retainers feature makes it the perfect solution for accountants, lawyers, and other professionals who charge retainer fees to their clients.
You can quickly connect with other staff members or independent contractors you work with thanks to the solo and team versions that are available.
Double-entry accounting is one of FreshBooks' newest features and is essential for expanding businesses. FreshBooks also offers ACH payment acceptance, strong invoicing capabilities, time tracking, and project creation and management features.
In the past, starting a business meant relying on your checkbook and taking cash advances from credit cards to pay for everyday expenses. Even if you did have enough money in your account to cover those costs, record-keeping was a nightmare. Now with FreshBooks, not only accountants but business owners can bill their clients using this software. Freshbooks has been a huge help for many small business owners. It has made accounting so much easier and more convenient. The best thing about this software is that it's easy to use and offers unlimited invoices, powerful reports, and the ability to handle all of your finances in one place.
FreshBooks is a simple, easy-to-use, and affordable cloud accounting software package, and its focus is on simplifying accounting tasks. It has a unique, easy-to-use interface. Its ranking is based on customer satisfaction, ease of use, cost, ease of implementation, functionality, and success rate of getting its customers to upgrade their accounting software. Furthermore, it is a multi-user and multi-currency accounting software with a variety of features, such as a free 30-day trial, and an integrated payment system.
4. Wave
Small business owners can have many benefits from accounting software because it helps them track accounts receivable and accounts payable, have a clear understanding of their profitability, and be prepared for tax season. Wave gives you the flexibility to access your invoices, expenses, and bank accounts from anywhere, at any time.
Wave is cloud-based accounting software for small businesses that are just starting and don't have much data to manage. It is perfect for business owners with limited experience in accounting, and sole traders and provides them with the tools that they need to keep their books, file taxes, and maintain their businesses.
5. QuickBooks Desktop
Small business owners continue to embrace QuickBooks Desktop. Discover why QuickBooks Desktop 2020 has several new features that are intended to streamline various operations by reading our evaluation of this well-liked small company accounting program. These fresh features consist of QuickBooks online :
Superior system navigation
increased assistance capacity
Past-due customers receive automatic payment reminders.
the capability of combining invoices into a single email
All QuickBooks editions also provide the following features:
Invoicing software of the highest caliber is available in QuickBooks Desktop, enabling users to produce expert invoices for their clients. Professional, product and service invoice templates are just a few of the industry-specific invoice templates available to customers of the Premier edition.
To get paid more quickly, you also have the choice to use QuickBooks Payments, which enables you to add a "Pay Now" button for simple payments to customer invoices.
All QuickBooks Desktop editions provide good inventory management features, including the ability to track all sold goods, cost of goods, and inventory management, including inventory modifications.
More sophisticated inventory capabilities are available in the Premier edition's inventory module, such as low stock notifications, the ability to track any product by manufacturer's component number, the choice to include product cost, and the capacity to define reorder points. Additionally, you can monitor extra information for any inventory item using custom fields.
6. AccountEdge Pro
AccountEdge Pro combines the dependability of a desktop application with the adaptability of a mobile app for people who require access while they are on the go. It offers all the accounting capabilities a growing firm requires.
With good cause, AccountEdge Pro holds the distinction of being our top-rated accounting software.
AccountEdge Pro is an on-premise solution that enables the flexibility of remote access and is a fantastic fit for small and developing enterprises. It guides you effortlessly through the whole accounting cycle.
AccountEdge Pro is especially well suited for online merchants because of its simple interface with Shopify and UPS Shipping.
Along with strong time and billing tools that can track both billable and non-billable hours, AccountEdge Pro delivers strong invoicing capabilities. Additionally, there are self-service and full-service payroll options, and a reliable inventory module makes managing your goods simple. Recently, AccountEdge Pro launched an automatic bank feed feature that enables you to link your bank and credit card accounts to the software. To use the bank feed option, you must pay a $5 subscription fee.
AccountEdge Pro additionally comes with a Contacts tool for keeping track of clients, suppliers, and workers in a single database.
AccountEdge Pro offers great reporting capabilities, including an audit trail report. There is also a mobile app available for both iOS and Android smartphones.
The price scheme of AccountEdge Pro is arguably one of its greatest advantages. Four scalable plans are offered; the Basic plan has a one-time cost of $149 and the Pro plan costs $399. Additional licenses and the Payroll subscription are also additional. Check out AccountEdge Pro Hosted if you want full online access to all features and capabilities.
AccountEdge Connect, which enables remote access to the program, costs $25 per month. Additional fees apply for phone support as well.
The stability that AccountEdge Pro delivers as an on-premises program with remote access is another advantage of adopting it. You will never outgrow AccountEdge Pro because it offers plans for businesses of all sizes, from one-person operations to large corporations.
7. Sage 50cloud Accounting
Sage 50cloud is feature-rich accounting software with features for managing vendors, customers, and employees in addition to tracking sales and processing invoices and payments.
Sage 50cloud Accounting, formerly known as Peachtree Software, is a hybrid system that may be installed locally but also offers a remote access option if desired.
With a variety of subscriptions available, Sage 50cloud Accounting is a wonderful option for small and developing organizations. Sage 50cloud Accounting is well suited for retailers because it has a strong inventory module and supports an interface with numerous point-of-sale (POS) programs.
You can link your bank accounts with Sage 50cloud Accounting or track your company costs more conventionally. Excellent customer and sales management features, including the capability to take online payments, are also included in the application. You also have the choice of printing checks to ship to your vendors or paying them electronically.
Sage 50cloud Accounting's Inventory module has several pricing tiers as well as user-defined fields for keeping track of extra data. There are two payroll options, Essentials, and Full-Service, and there are excellent reporting possibilities.
An iOS and Android mobile app are also available for Sage 50cloud Accounting.
If you prefer a more conventional approach to tracking your business spending, Sage 50cloud Accounting enables you to link your bank accounts. Along with great customer and sales management features, the application also allows for online payment acceptance. Alternatively, sage business cloud accounting can print cheques to mail to your vendors and pay them electronically.
Multiple pricing tiers are available in the Sage 50cloud Accounting Inventory module, and user-defined fields are also available for tracking extra data. The reporting capabilities are excellent, and there are two payroll alternatives—Essentials and Full-Service.
Additionally, a mobile app for iOS and Android devices is provided by Sage 50cloud Accounting.
8. AccountingSuite
AccountingSuite is a top-notch simple accounting software program that is ideal for small firms seeking effective inventory management features.
The elements that small businesses have grown to anticipate from any software program are all included in AccountingSuite, including cloud accessibility and reliable accounting capabilities. AccountingSuite provides bank connectivity as well and can establish connections with over 9,000 financial institutions.
The Purchases module allows you to process and pay bills, while the Sales module allows you to handle your invoices. The application also has project and time tracking features, allowing you to keep track of projects and profitability while also keeping track of the time spent on each project individually.
However, AccountingSuite also offers several exceptional capabilities that aren't often present in small business accounting.
Although not all small businesses require a budgeting tool if one is available with your software, why not use it? You can build budgets for each account in your general ledger using the surprisingly comprehensive budget tool provided by AccountingSuite.
You can construct budgets using the tool for the current fiscal year or any other year in the future, and you can select which account types to include in the budget.
The budget can also be automatically pre-filled with actual data from the program or an imported file using the pre-fill option. Run the Budget Report, which totals real revenue and expenses and compares the two amounts, to determine how closely you came to your budget.
For a thorough explanation of all of AccountingSuite's features, read the entire review.
9. OneUp
OneUp online accounting software performs the duties of multiple apps with fully functional accounting, invoicing, CRM, and inventory management capabilities, all packaged in one cheap software package.
The greatest accounting software for small businesses is OneUp, which you've probably never heard of. OneUp is a fantastic alternative for retail firms and is perfect for solo owners and independent contractors because of its powerful inventory management module.
The Self plan, for a single person, includes the same features as the Unlimited plan, and OneUp is also appropriate for expanding enterprises because its pricing is based only on the number of users, rather than features.
A good number of options are available with OneUp, including the choice to link your bank accounts or manually record transactions.
Other capabilities allow you to execute purchase orders, credit memos, vendor and sales quotes, and the Opportunities tool enables you to keep track of and manage all prospective sales that relate specifically to a product.
Even though you can pay your suppliers electronically or input payment details directly in the program, OneUp does not give the option to process checks for vendor payments. Both iOS and Android devices have a mobile app that is also accessible.
All OneUp plans come with the same features, so you'll only need to scale up if you add more users, not to gain access to more advanced features. OneUp price ranges from $9/month for the Self plan to $169/month for the Unlimited plan. OneUp's major flaw is the absence of a payroll option.
The primary advantage of utilizing OneUp, regardless of the plan you select, is that you have immediate access to all of the program's features and capabilities.
10. Kashoo
For easy, one-click invoicing and bill payment, Kashoo is a small business accounting tool that merges invoices, banking, and credit accounts into one inbox.
Kashoo offers sound bookkeeping fundamentals in a one-size-fits-all format and is best suited for consultants, sole owners, and independent contractors.
If you need to pay employees, Kashoo does integrate with SurePayroll; however, if you need to spend many employees, you might want to look at a more capable program. Even less tech-savvy individuals can efficiently utilize Kashoo thanks to its simplified user interface.
Kashoo offers simple invoicing with the option to accelerate payments by including a credit card payment to every invoice. For clients that are charged a specific sum regularly, you can also establish recurring invoices.
While Kashoo offers the ability to pay vendors electronically and manage incoming bills, processing checks for payment is not an option.
You can manage all of your clients and suppliers using the Lists function, and the Add-ons section gives you quick access to any external programs you've connected to Kashoo.
The application provides an iOS mobile app, however, an Android app is currently in development but not yet ready.
Kashoo has a set rate of $199 per year for an unlimited number of customers, which is significantly less than its main rivals. The inability to scale up or add more features as your business grows is Kashoo's major drawback.
11. GnuCash
A free accounting program called GnuCash is also used for handling personal accounts. It has capabilities for account reconciliation, double-entry bookkeeping, and a register that resembles a checkbook.
Financial management and accounting features are also included in the free, open-source accounting program GnuCash.
GnuCash is an on-premise application that needs to be downloaded and installed on your computer and is best for startups, one-person businesses, and independent contractors. GnuCash is not a wise choice for start-up companies going through a growth phase because it was created as a single-user program.
Accounts payable accounts receivable, and business planning are all fully functional with GnuCash's robust accounting capabilities.
In GnuCash, you can also keep tabs on your suppliers and clients, however, you can only add a finite amount of detail.
The application also has a depreciation management component and payroll tracking functionality, but no full-service payroll feature.
With no iOS version currently available, an Android app with limited functionality is the only option.
GnuCash is open-source software, which means it is free. This is advantageous for small firms that lack the funding to purchase accounting software.
However, because it is open-source software, support is only available through online documentation, which includes a comprehensive help manual and the GnuCash Wiki.
Free accounting software is always a good thing, but GnuCash's ability to be installed on a range of operating systems, including Windows, macOS, Linux, FreeBSD, and Solaris, is one of its largest advantages.
12. ZipBooks
Be sure to check out ZipBooks, an internet program that offers a free plan, if you're a small business owner seeking simple-to-use free accounting software.
Even though it's a relative newcomer to the world of small business accounting, ZipBooks can be the perfect tool for freelancers, consultants, and sole proprietors who run their businesses. However, it's best used by individuals who are already familiar with the accounting process.
Additionally, ZipBooks offers a free version that is perfect for people on a tight budget for accounting software.
A considerable number of capabilities, including bank account connectivity for one account, limitless customer monitoring, and sales management, including accounts receivable management, are included in the free Starter plan, which is one of ZipBooks' two options.
The Smarter plan also has options for personalized invoicing, connecting to multiple bank accounts, and auto-billing, which is useful for businesses that charge the same amount each month.
For iOS devices, ZipBooks has a mobile app available, but not for Android ones.
There are three pricing tiers offered by ZipBooks, plus an Accountant tier. The free plan has a small number of features, however, it does allow limitless invoicing, online payment processing, and unlimited customer and vendor management.
Both the $15/month Smarter plan and the $35/month Sophisticated plan offer cutting-edge capabilities like time-tracking, document sharing, and more comprehensive reporting choices.
The free plan offered by ZipBooks, which enables small businesses to start using the service and easily scale it, is one of its main advantages.
Importance of Accounting Software
Accounting software benefits small business owners by making it easier for them to keep track of their accounts receivable and payable, understand their profitability, and be ready for tax season. Small businesses are those that can use accounting software straight out of the box without requiring major customizations. A customized enterprise resource planning (ERP) system is frequently required as a corporation grows and its accounting requirements become more sophisticated.
Small businesses can choose from a wide variety of accounting software options with variable features and costs. In general, two considerations that might assist a small business owner in selecting suitable accounting software are the type of industry and the number of employees.
Accounting software, as it is widely known, is an accounting or bookkeeping tool that is used by small businesses to keep track of their accounts (cash, accounts receivable, accounts payable, etc.). An accounting package is used by small business owners to manage their books and accounts, and therefore, provide them with the best possible financial information that they may need.
Small business owners don't have the time, inclination, or desire to learn accounting themselves. This is especially true when it comes to small accounting packages that are often more expensive and less user-friendly than their larger, more robust counterparts. Because a small business has less than 10 employees, it needs to manage basic day-to-day operations (invoices, payments, sales, and purchase orders) using basic accounting software. A small business also needs to track employee payroll, generate quarterly and yearly tax returns, as well as analyze and post-financial statements.
Small business owners reap many benefits from accounting software packages. These benefits can include: tracking accounts receivable and accounts payable, having a clear understanding of their profitability, and being prepared for tax season. The top accounting software packages are designed with different features based on the type of business you run.
They can also help you create a pay stub for your staff to be able to provide a better record for your employees. In other words, they offer a kind of an integrated paystub maker that can make your life easier.
What types of accounting software are there?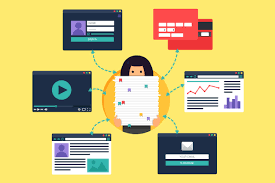 Accounting software is a category of the application software used to record all transactions done to or from your company to a person or another company. Keeping track of all the gains and losses of business experiences at any one time is essential for running a successful and profitable enterprise. Ledger books were kept in the past to record all transactions, although technology has helped to lighten the workload in more recent years.
Accounting software comes in a wide variety of forms, and it is used by all kinds of enterprises. Different sorts of accounting systems exist, and depending on the situation,
The following categories apply to them:
1. Spreadsheets
A spreadsheet is a crucial tool for company accounting. To put it simply, a spreadsheet is a document made up of grids of rows and columns that makes it easier to group various types of pertinent data. Spreadsheets are the only tool that many small businesses use to store and retrieve their financial data.
Spreadsheets can be utilized for practically all accounting tasks, such as budget creation, profit calculation, and data visualization utilizing graphs and charts. One of the best and most popular spreadsheet programs used globally is Microsoft Excel. Make sure to look it over if you are a small business owner.
2. Software for commercial accounting
Commercial accounting software is more than capable of meeting all of a small to mid-size business's accounting demands, from managing earnings and expenses to monitoring the company's financial health. Because this software is completely adaptable, firms can tailor it to meet their requirements.
Customers can be invoiced, bills may be paid, reports can be generated, and software like QuickBooks accounting can be useful when preparing taxes.
FreshBooks accounting and Xero are two other well-liked options for commercial accounting systems. Some commercial applications may have extensive installation procedures and require consulting the vendor to install and configure them properly.
3. Computer software for entrepreneurs
A company can maintain its financial transactions and data with the aid of enterprise accounting software. However, its capabilities extend beyond merely accounting procedures. Enterprise software has a variety of modules to handle various tasks, including payroll and billing, keeping track of the ledger, forecasting and budgeting, and more.
ERP software, often known as enterprise resource planning software, is designed to handle complicated operations for larger businesses. Enterprise software integrates data from several departments of a firm into a single database by combining accounting with other services like project planning and workflow management.
4. Software for custom accounting
These are the apps that are created specifically to meet the requirements of a company or organization, i.e., they are made to serve a certain function. Typically, companies only choose to use this software if their needs are so unique that neither a commercial nor corporate accounting system can satisfy them. However, companies rarely choose to use custom software since it is less reliable and requires more time and resources to operate and maintain than custom or enterprise software.
Accounting software is now constructed on a cloud-based platform, just like other programs these days, allowing users to access their data from anywhere in the world.
Businesses can use the software by logging in to their vendor's website from anywhere in the world, and this method is more efficient and advantageous than the outdated method of putting it on one machine and copying the files whenever other users on separate systems need them.
What to think about before purchasing accounting software
What characteristics are the most critical for your company?
Is simple invoice creation something you value? Then you require a program that makes writing an invoice simple and quick. Do you provide your customers with a selection of products? If so, you must find a means to effectively manage your inventory. Banking, what about it? When you use your credit card, do you ever forget to keep track of your expenses? If that describes you, you should look for a program that will import all of your financial activities and report them to the appropriate expenditure account.
Additionally, it prepares your tax files and assists you in remaining in conformity with the law. You need a mechanism to pay your employees and a way to make sure your tax obligations are met if you have staff. Even while the majority of accounting software offers many, if not all, of these capabilities, you should still consider which ones are essential before shopping.
Although choosing the accounting software that will work best for you is crucial, your organization's budget needs might also influence your choice. You could have to select among the programs that fall within your price range if you're a sole entrepreneur or independent contractor on a very tight budget. But don't worry; many of the top apps on the market right now cost less than $25 a month.
Your final decision may be influenced by your business's nature just as much as by price and features. A graphic artist who offers a design service will have different needs than someone who sells hair items online. But what if you provide goods and services for sale? Simple. Just make sure the item you buy is appropriate for both.
Although the majority of users don't consider support when comparing accounting software, you might want to take a moment to look at your possibilities. Nothing will be more difficult, I promise than trying to solve a problem without a solid support system in place. Although knowledge bases are excellent, they cannot replace
FAQS best accounting software
Q: What Is Business Accounting Software?
Instead of or in addition to hiring an accountant, you can record and report your financial activities using accounting software designed exclusively for businesses. It aids in account management, revenue and spending tracking, receipt storage, and crucial financial document storage.
Q: What Makes Accounting Software Important for Businesses?
All firms should be using accounting software in this more mobile world instead of keeping track of accounts on paper or in a spreadsheet. Accounting software helps ensure proper double entry setup in addition to being more precise.
Accounting software aids in the better management and tracking of a company's finances. Additionally, it has automated capabilities that manage receipts, reconcile data, and interface with your financial institution so you don't have to worry about correctly inputting the numbers or balancing your business account.
It also promotes document management, saves time, boosts productivity, and is accessible to numerous users, including a bookkeeper or accountants. Additionally, accounting software enables the visibility and transparency of financial data. All you have to do to learn how your business is doing financially is create a report.
Q: What is the price of accounting software?
The price of accounting software varies along with its features and functionalities. The majority of software is available on a subscription basis; you select your tier and make monthly payments. Other software has the option of a one-time payment or a lifetime subscription. Depending on how basic or sophisticated of a plan you select, this one-time price ranges from $150 to $500.
There are bespoke options available, and the custom price corresponds to the features you select. The majority of software also provides optional functions including inventory control, payroll services, state tax compliance, CRM, and human resources. The features, your location, and the number of users all affect these prices.
Q: What Features Does Accounting Software Offer?
Your revenue and expenses should be automatically managed by accounting software. This enables you to concentrate on making wise choices for the anticipated growth of your business.
For instance, it may offer tools for managing accounts payable and receivable, tracking financial transactions like bank transfers, generating quarterly reports, and automating data reconciliation. The more expensive alternatives include capabilities like payroll or interaction with a payroll business, multi-user access, inventory management, and financial forecasts, in addition to the ability to securely store documents.
Q: How We Selected the Best Accounting Program
After carefully examining 20 various options, we selected the finest accounting software. The top eight were then chosen based on a variety of criteria, including their price, accounting tools, and functionality for non-accountants.
All of our top recommendations are easy to use, don't require much accounting knowledge, and offer cloud-based backup solutions in addition to economical, adaptable accounting capabilities.
Conclusion 
This software is an essential addition for every business to handle accounting problems. However, it is equally important to carefully weigh the benefits and drawbacks before making full payment. Consider a free trial if you can, and request a detailed explanation of the post-handling fees from the seller so you won't subsequently regret your choice and can make the most of your account management software.
Choosing the right accounting software for your business can be a daunting task. With so many packages available, it's hard to know which one will best suit your needs and budget. In this article, we've reviewed the top 3 accounting software packages to help make your decision easier. We hope these reviews have been helpful!