Ways to ensure eCommerce security for your business
To succeed in this business, eCommerce security is crucial. Are you aware that the majority of online fraudsters target eCommerce companies? 32.4 percent of successful cyberattacks on corporations were directed at online targets in 2022. Therefore, a serious company should implement strong eCommerce security protocols and methods. It will prevent attacks on the company and its clients.
Online buyers and sellers of goods and services are protected by eCommerce security. By putting the fundamentals of eCommerce sites into practice, you need to gain your customers' trust.
What is eCommerce security, or electronic commerce?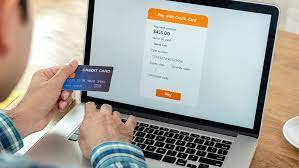 eCommerce security is the rule that guarantees secure online transactions. It contains procedures that protect those who conduct online transactions for the sale and purchase of products and services. By implementing the fundamentals of eCommerce security, you can win your consumers' trust. Such fundamentals include:
Privacy
The protection of privacy includes prohibiting any actions that could share customer data with unauthorized parties. No one else should have access to a customer's personal information or account information except the online seller they have chosen.
When merchants permit others to access such information, there has been a violation of confidentiality. A web-based company should implement the bare minimum of anti-virus, firewall, encryption, and other data protection measures. Client bank and credit card information will be well-protected.
Integrity
Another key idea in eCommerce security is integrity. It entails making sure that any data users have shared online is kept untouched. According to the guiding concept, the internet firm uses the clients' information exactly as they provide it, without alteration. The buyer loses faith in the security and reliability of the online business when any portion of the data is altered.
Authentication
Both the vendor and the customer must be legitimate people to comply with the authentication principle in eCommerce security. They ought to be who they claim to be. The company should be able to provide evidence that it is legitimate, deals in actual goods or services, and fulfills its commitments. To provide the seller peace of mind regarding the online transactions, the customers should also provide their identification documents. Authentication and identification can be made sure of. Hiring a professional will be quite beneficial if you are unable to do so. Client login credentials and credit card PINs are a few of the common solutions.
Non-repudiation
Rejection entails denial. As a result, the legal principle of non-repudiation tells participants in a transaction not to dispute their acts. The buyer and the business should complete the portion of the transaction they started. eCommerce can seem less secure because it takes place online without live video. eCommerce security is further enhanced by non-repudiation. It attests to the fact that the two players' message did reach its intended audience. A party to that specific transaction cannot, therefore, dispute a signature, email, or purchase.
Why should you prioritize eCommerce security?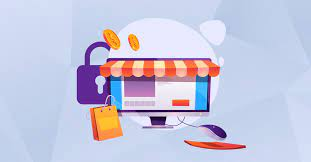 Although the expansion of e-commerce has made online transactions easier, it has also drawn the attention of dishonest actors in equal proportion. According to reports on eCommerce cybercrime, the sector is one of the most exposed to cybercrime.
32.4 percent of all attacks occur in the field of e-commerce. Owners of small eCommerce businesses complain that the attacks are becoming worse 50% of the time. Furthermore, according to the data, malicious queries make up 29% of all traffic to a website.
Significant losses in finances, market shares, and reputation have resulted from these attacks. Nearly 60% of small eCommerce businesses that are victims of cybercrimes don't make it past six months.
Therefore, it is essential to hire a strong workforce and implement watertight security procedures. You may conduct your business without being concerned about having to shut down as a result of cybercriminals.
Typical Ecommerce Security Problems

Lack of confidence in eCommerce security and privacy
Businesses with eCommerce operations face several security threats, including:
False websites:
Hackers may quickly and cheaply produce counterfeit versions of real websites. Consequently, the impacted company could sustain serious harm to its reputation and valuation.
Malicious website changes:
Some fraudsters modify a website's content. Usually, they want to damage the reputation of the target company or direct traffic to a rival website.
Data theft from clients
There are several instances of theft of consumer personal information, including addresses and credit card numbers, as well as information about inventory data in the eCommerce sector.
Computer networks being harmed
Attackers may use viruses or worms to harm a company's online store.
Denying services
Some hackers limit legitimate users' access to the online store, which reduces its functionality.
Fraud involving sensitive data access
Intellectual property can be obtained by attackers who can then alter, damage, or steal it to further their evil intentions.
Online scams, malware, and viruses
Financial, market share, and reputational losses resulting from these problems. Customers may even file criminal complaints against the business. Computers and computers can be infected by hackers in a variety of ways using worms, viruses, Trojan horses, and other malicious software. Invasion, multiplication, and dissemination of worms and viruses occur. Infected users may download malicious software from some hackers' websites that include Trojan horses. These deceptive schemes could
hijacking computer systems
erasing all data
blocking access to data
sending harmful links to clients and other computers on the network are all examples of cyberattacks.
Online transactions are complicated and uncertain.
During crucial transactional actions, online buyers must deal with ambiguity and complexity. Payment, dispute resolution, and delivery fall under this category. They are likely to end up in the hands of scammers during certain times.
Businesses now explicitly identify the point of contact when a problem arises as an example of how they have increased openness. These procedures frequently fall short of properly disclosing how personal data is collected and used, though.
Best Ways to Ensure ECommerce Security For Your Business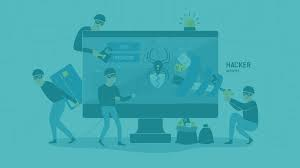 Web skimming was integrated into the checkout process to access the critical financial information of users. There has been an increase in malicious attacks that eCommerce websites face during the past few years. As the prime operation of such businesses is focused on online financial transactions, exposure to malicious attacks is increasing.
This is why you need to have reliable eCommerce security solutions integrated into your websites to protect user data. We will discuss five ways to protect your eCommerce website from malicious attacks.
Encrypting your websites can be the best practice for eCommerce security. Encryptions allow you to secure users' data from exposure by protecting the communication between devices and browsers. For example, SSL or Secured Socket Layer technology uses cryptographic algorithms to scramble the data and make them anonymous for hackers.
Without encryption, your website will have a field day at the office with hackers making its mayhem. For example, a study by KPMG suggests that 19% of consumers don't buy from an eCommerce brand exposed to a data breach, and 33% will take a break from shopping on such websites for long periods.
So, you can understand why encrypting your website is vital to ensure there is a minimal churn rate. In addition, it is essential to choose a reliable certification authority(CA) for enhanced SSL certificates.
For example, you can buy a Comodo SSL certificate as it has been a trusted CA for several years in the market. CAS validates your identity and provides SSL certificates to establish HTTPS protocols. It helps avoid man-in-the-middle attacks where hackers access a user's data when interacting with the web server through a browser.
The HTTPS protocol uses asymmetric encryption public critical infrastructure. Once a user interacts with the web server browser, the data gets decrypted through a private key stored in the server encrypted through the public key.
SSL certificates also help your website rank higher in search engine rankings. HTTPS is one of the ranking factors for Google making it a must if you are looking for better visibility. Apart from encryptions, another essential security measure that you can employ to resolve eCommerce security problems is WAF or Web Application Firewall.
How to secure your online store
Use secure passwords
Passwords continue to be the default passwords for the majority of applications, despite competition from innovations like facial recognition and multi-factor authentication (MFA). Since we need passwords for each website or service where we log in, many users opt to use the same password across numerous sites. The issue with this strategy is that reused usernames and passwords can be applied to numerous services, which might result in broad scams, once hackers have obtained them.
Managers of e-commerce websites must mandate the usage of two-factor authentication and complicated passwords for users and consumers (2FA). This can help to guarantee that users do not reuse potentially hacked credentials and it is crucial to verify the identity of anyone requesting access. Look at identity management systems that can manage this functionality through several services and software platforms if you truly want to manage authentication technologies comprehensively across your firm.
If you still use passwords, keep in mind that they should be at least six characters long, ideally eight to ten, and contain both symbols and numbers. Additionally, requiring users to update their passwords frequently is advised. Many websites support Secure Sockets Layer (SSL), which protects your connection, using HTTPS.
Use HTTPS
One of the simplest ways to safeguard your eCommerce site against fraud is by implementing Secure Hypertext Transfer Standard (HTTPS), an online protocol for secure communication over the internet. Because they have been validated, HTTPS websites indicated with a closed green padlock icon in the browser address bar are regarded as genuine and secure. This indicates that it is not a phone website set up on the internet to deceive users into giving up their log in information, credit card information, and other information.
SMBs must obtain a Secure Socket Layer (SSL) certificate to enable HTTPS. The first step is to obtain an SSL certificate, which should then be carefully integrated into your website.
While the majority of e-commerce website providers will offer SSL certificates for purchase, it is still advisable to get them from independent vendors because some of them have more affordable costs and greater security features.
The advantages of HTTPS go beyond its dependability and security.
Now that the US government's websites use HTTPS, it might only be a matter of time before e-commerce firms must comply as well. for currently operating e-commerce websites that do not have HTTPS certification.
The advantage of creating their solutions with HTTPS security in mind is available to small and midsize firms building their e-commerce sites from the ground up. However, even if you have trouble adopting HTTPS, keep in mind that it is far better to begin this migration now, at your own pace.
Select a safe e-commerce website.
Security elements should come first, even though e-commerce platforms are frequently chosen for their practicality, variety of design, and functionality. Look for tried-and-true e-commerce platforms that include secure payment gateways, SSL certificates, and robust buyer and seller authentication mechanisms.
Do not keep private user information.
Personal information and consumer privacy are of the utmost importance, and major tech companies like Apple and Google are coming together to demonstrate their dedication to user privacy and security. In e-commerce, consumer privacy is much more crucial. Businesses require client data to enhance communications and product offerings, as well as to facilitate returns. The risk is that these user details are the focus of website hacking, phishing, and other online attacks.
The first guideline is to only gather the information that is necessary to finish a transaction. Businesses must resist the urge to gather more client information than is strictly necessary. By doing this, you prevent both the annoyance for your consumers and the chance of losing this data due to hackers.
The most unpleasant emails that businesses must send to their clients are those informing them that they have misplaced crucial consumer financial and personal information.
The sensitive financial and personal information of your users must be protected and kept off-limits to network servers since cybercriminals and hackers cannot take what is not present. If you must keep a certain amount of data, make sure it is kept in an information security best practice-compliant online vault.
Employ your site monitor
There is no need to disregard the more trustworthy third-party tools monitoring websites, even though the majority of hosting firms will make a set of monitoring tools available to their clients as part of the basic package. To maintain your website operating more reliably and securely, you should investigate these possibilities because solutions like those provided by LogicMonitor and New Relic have considerably deeper management functions.
Your site will undoubtedly function well if you can construct your dashboard and employ features like app health monitoring and performance testing. This is especially true if you can follow it from anywhere using mobile clients, which are frequently provided by these solutions.
However, utilizing more advanced capabilities, even if you're not an IT expert, can assist business operators, IT, and security professionals in tracking security risks. For example, a comprehensive audit trail for any feature modifications or a code-level root cause analysis engine.
Anyone who has made their website a business should at the very least look at these tools to see if they can maintain the site and its data secure. If they can, the majority of them are affordable enough to make the investment quite simple.
Consider security
Security in e-commerce is never a throwaway. Threats and hacking methods are developing at an alarming rate, thus security-conscious thinking is essential as a preventive measure. It's frequently too late once an SMB e-commerce website's security has been compromised. A company can only engage in expensive and time-consuming damage control.
The fundamental difficulty for all firms is to easily put in place e-commerce authentication and security measures so as not to interfere with consumer experience, and then to stay on top of new dangers without going over budget for protection. What is your method? Find managed e-commerce platform creators or hosting firms that place a high priority on security.
On occasion, these firms will keep an eye on developing security dangers for their clients and may even offer remedies. SMBs can reliably provide secure and convenient e-commerce experiences to their customers by putting security at the forefront of their online buying experience.
24/7 protection against e-commerce website security measures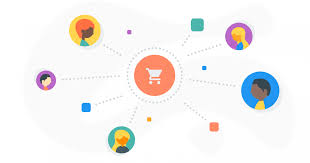 Put Multi-Layer Security to use
Using a variety of protective layers to bolster your security is beneficial. Widespread Content Delivery Networks (CDNs) can thwart DDoS dangers and contagious incoming traffic. To block malicious traffic, they employ machine learning.
You are free to cram in an additional security measure like multi-factor authentication. A good example is two-factor authentication. The moment the user inputs their login details, they are sent an SMS or email with further instructions. By adding this step, it prevents fraudsters from accessing legitimate users' accounts because they need more than simply usernames and passwords to do so. Even with an MFA in place, hacking can still happen.
Brute force attacks use a botnet to guess administrator details of your website. All it is is an advanced password hack. As long as it is given enough uninterrupted time and is paired with the right programming to connect with different passwords, it works. The best ways to combat brute force attacks are with captcha challenges, two-factor authorization on your website, and complex passwords. Additionally, you should encourage password changes every three months or so.
Web application firewalls help protect your website through HTTP traffic filtering. It allows you to filter traffic and protect your website from attacks like Cross-site-scripting, cross-site forgery, and SQL injection.
Use efficient e-commerce plugins and software to block shady networks and manage website traffic flow. They ought to offer selective permeability, allowing only authorized traffic to pass.
You can rely on the Astra firewall to thwart numerous website assaults, including SQLi, XSS, CSRF, malware, and spam. It guarantees that your eCommerce store only receives traffic from actual people. Additionally, we offer tailored WAF solutions for websites built with Drupal, Joomla, Opencart, Prestashop, WordPress, and custom PHP code.
WAF operates on security policies pre-defined to protect the website from other incoming traffic. The effectiveness of WAF depends on how quickly your policies can adapt according to the changes in the threat. For example, for a DDOS attack, the best approach will be rate-limiting which can be achieved through a quick change in the WAF policy.
Another crucial addition to your eCommerce security solution needs to be user authentication systems.
For example, two-factor authentication or 2FA allows your website to authenticate users extensively by adding an extra layer of security. So, users can validate their identity through a passcode, one-time password, or authenticator link on their device apart from the login information.
However, all such eCommerce security solutions effectively protect your platform, but you need to have a failsafe to prevent further disruptions.
Data backups are one of the essential failsafe solutions to have for your eCommerce platform. For example, Ransomware attacks block data access to users for ransom payments, and recovering such information becomes difficult for businesses. However, if you have a data backup, such attacks can be minimized and enable higher customer trust.
Another benefit of data backup is minimal disruption due to information theft and leaks. Malicious attackers can use injections to induce codes that allow admin access and disrupt business operations. Here, a data backup can help you have higher security and availability for your eCommerce platform.
Conclusion
To always keep security concerns under control, businesses must use a variety of e-commerce security policies and methods. SSL multi-factor authentication is significant in addition to more fundamental authentication methods like usernames and passwords.
But don't stop there—hackers are clever. Always ensure that your website has a proactive eCommerce security solution in place.
The eCommerce site is witnessing some of the most innovative changes with the integration of voice commerce and Artificial Intelligence. Such innovations drive more traffic to the eCommerce business and eCommerce websites, so security becomes quintessential.
So, you need effective eCommerce security solutions that can help ensure minimum disruptions and secure data access. The best way to use the practices that we discussed is by analyzing your systems and then choosing solutions accordingly.