How to Get Verified on Twitter?
Recognition on social media profiles means a lot to everyone. You must have seen those famous personalities with a verified sign on their profile. Have you ever thought about how they get verified by these platforms and what it takes to do it? or How to Get Verified on Twitter?
If yes, you are going to get all your answers today. You need to achieve something to get verified, but it's not even that challenging to get verified on Twitter. The process became easier when they introduced a new option to file for verification manually. Active Twitter account gets the blue badge more easily than fake accounts.
Now anyone can apply for verification and receive a blue checkmark on their profile. However, most people find the process a bit challenging. Thus, we created this guide to help them apply for Twitter verification.
So let's start and discuss what you need in the process:
Why does a Twitter account need to be a verified account?
Verification is crucial for accounts since it tells audiences that they can trust them. If a consumer has a query about their product or service, for instance, Twitter-savvy customers will want to get in touch with a verified brand account.
Twitter verified account is different from other accounts. It is kind of an official stamp by Twitter that a particular Twitter account is a trusted account and all the information present on that particular account is coming from a trusted authority. That is why any influencer, celebrity, or brand needs to get verified on Twitter.
Benefits of the Twitter account verification program:
Value Identifier Assigned by an Authority.
adds stability and accountability.
Twitter Analytics availability.
Trust Signal in the Twitter Community.
Measures of additional security.
prevents the theft of Twitter identities.
Verification on other websites may follow.
Aids in Building Influencer Networks
Eligibility Criteria to Send a verification request
Your account must fit into one of the following categories to be verified:
Government
Organizations, businesses, and brands
journalists and news outlets
Entertainment
Games and athletics
Athletes, organizers, and other powerful people
Beyond that, anyone wishing to be accepted by Twitter must meet some tough criteria. Your account must be legitimate, well-known, and active, in brief:
Authenticity: This guarantees that the account is being managed by the true person (or individuals) it claims to be. To demonstrate this, you must submit an identification check.
Notable: According to Twitter, accounts connected with "prominently recognized individuals or brands" fall into one of the six categories mentioned above. Even if you don't fit into one of those categories, you can be eligible if you have a sizable following or have been featured in the media.
Staying Active: Active users are those who consistently use their accounts, adhere to all regulations, have verified email addresses or phone numbers, and use appropriate usernames and profile pictures.
Verification process to get verified on Twitter:
A verification tool is present on almost all social media platforms, and it is now recognized as a mark of trust and authenticity. One of the first platforms to implement it was Twitter, and the platform's blue verification checkmark is still one of the most desired. Most people want to know the answer to a basic question such as how to get verified on Twitter.
A verification process on Twitter is not that complex. When Twitter's verification feature first became available, you could apply for it by completing a brief form. However, they received so many requests that they had to close the form and require users to submit them via their employer or agent.
After making promises for years, Twitter has now made the verification process public again, allowing anyone to apply for a blue check. Here's how to request to get verified on Twitter.
When you get there, you'll have to respond to several inquiries regarding your account. Do your account's six major categories, for instance, fit within the ones that Twitter is now verifying?
These consist of:
Advocate, coordinator, or influencer
Business, a brand, or an establishment
Performers and entertainment organizations
government representative or associate
Journalist or news source
eSports or professional sports organization
After deciding which category best describes you, you will be prompted for more information. According to the hypothetical professional player Twitter gave reporters on Wednesday, they could send an official link to a club roster that included them.
Necessary Things to get verified on Twitter
Make sure the Twitter profile for your company is optimized.
Your Twitter account should reflect your brand well and look professional. Make sure to maximize your account by giving a brief, informative bio, the address of your company, and a link to its website.
High-quality photographs will also be used for the profile picture and heading picture of an optimized Twitter account. Both will exhibit your brand, too. This will lead you to get a blue verified badge that shows your verified status.
Engaging in conversations to start and join
How your brand interacts with other accounts on Twitter has a role in whether or not you have a respectable presence there. To engage others in the dialogue, pose queries, use Twitter polls, and mention other verified accounts.
Coca-Cola, for instance, is demonstrating its support for the Black Lives Matter movement by joining in the discussion and making use of the hashtag #BlackLivesMatter. Connecting with the nonprofit organization 100 Black Men on Twitter, another participant in the crucial discourse is also critical.
Keep it genuine
Buying followers or depending on bots will quickly erode the credibility of your account. Posting spam stuff will also count.
Your brand must be genuine, credible, and reliable to appear genuine, credible, and reliable. Shortcuts are insufficient. Your brand must put out the effort.
Make a marketing plan for your company.
Putting forth that effort is a little bit easier when you have a defined Twitter marketing approach.
You should:
Set definite, attainable goals.
Find out what your competitors are doing.
Create a calendar of materials.
follow involvement and development.
Having a plan in place can help your brand analyze what material your audience is interacting with and keep on schedule to update content frequently, as well as decide whether it is accomplishing its goals.
Make sure the public can see your tweets.
Users of Twitter can modify their privacy settings to safeguard their tweets. However, this restricts connection and engagement for brands. It will stifle growth and demonstrate to Twitter that your account isn't one that the general public is interested in. Make sure your tweets are set to public to increase engagement and the general conversation about your company.
Good writing
Whenever you compose a tweet or a comment, double-check it for typos, grammatical errors, and spelling errors before hitting publish. A tweet that contains errors shouldn't be published. Additionally, once a tweet has been posted, it cannot be edited.
Your writing style is another tool you can use to demonstrate the veracity and authenticity of your experience. Write with a tone and style that are representative of your brand. Be unique, real, and human!
Utilize Twitter analytics to monitor engagement
You may have a thorough understanding of who is interacting with the Twitter account for your brand by using Twitter analytics. Your brand will have qualitative data indicating what content performs well by measuring crucial stats like top tweets, new followers, engagement, and Twitter reach %.
The days of the week and ideal hours of the day to post content for your brand and to get the most engagement can be determined by tracking analytics.
Prepare the Verification Form
The most important part of applying for Twitter verification is by preparing the verification form. You can get this form online and fill it out to apply for verification. We recommend doing it with this kind of verification form as it provides an effective way of entering information. This form will increase your chances of getting verified as well.
To fill out this form, you can download a copy and keep it on your system. You can also customize the form online by using the PDF editor tool. The process will help you complete the verification form easily.
To know more about the process, you can download the form from CocoDoc and go through its content to understand what you need to verify.
Now you do not need to submit this form right now. We covered this step first because you must understand the complete process of getting verified on Twitter. Now let's cover some basics that will improve your chances of getting verified.
All Twitter users have access to the self-serve verification tool on the desktop and mobile apps' Account Settings pages.
Just go to Settings, Account information, and scroll down to Request verification:
Human reviewers will examine applications with the use of some automatic verification procedures. To evaluate the equality of the verification method, Twitter also intends to add a demographic poll to the application.
Add Basic Details
The next step is to add all the details to your profile. It includes a profile picture, cover photo, full name, age, website, and bio. It is important to know that adding all the information improves your chances of getting selected. Your official email address is another prerequisite.
If you want to get verified on Twitter, we recommend adding the correct information as Twitter's team will check the provided information. That is why we recommend sticking to the accurate information on your profile including your official email address.
Add Phone Number and Email Address
The next is to add your phone number to your profile. Make sure to add a working phone number as you will need to verify it with an OTP. Similarly, you will need to enter the email address on your profile and confirm it using the link received in your inbox.
That is why you will need a working phone number and email address to complete this step. Once you add these details, your profile will be much more credible, improving your chances of getting verified in the process.
Make Your Profile Public
It is important to know that your Twitter account must be public to be verified. That is why you need to make your tweets public for your followers to see and retweet. Before changing the visibility of your account, make sure you do not have any sensitive data on your account.
After changing the visibility, your profile will become available for all your followers and Twitter users.
Apply For the Verification process
The last step is to apply for verification on Twitter. For this, you need to visit the verification link and upload the verification form that you filled out earlier. However, you will find a section where you can write why your account should be verified on Twitter. After the process, you have to wait for request verification and then you will be given a verification badge.
In this section, you can write all the reasons why your profile will be helpful for Twitter users. This is one of the most important factors as Twitter tries to find worthy profiles with some valuable information for its community.
You will find another section where you will need to provide five references where your name is mentioned online. These references must be from credible sources or major websites.
Therefore, you will need to find a way to get published on such websites. You can also attach some news or press releases where you get a mention.
After the latest, you can add up to 5 links to get verified. You will get an option to submit your application with only two links as well. However, we recommend providing as many links as you want to improve your chances.
Tip: Spend some time before submitting the profile and mention only the important details. Try to give some valid reasons why your profile should be verified on Twitter.
Once you proofread the application, submit your form and apply for Twitter verification. The team will get back to you with an answer after verifying your details.
Some Quick Tips Before Submitting a Verification Request
Here are the things that you can consider before requesting verification from Twitter:
Stay Active:  Staying active on your account is one of the most important parts of getting verified on Twitter. The algorithm will determine if you are a regular Twitter user or are just here to get verified on a social media platform.
Share Valuable Information: You need to contribute some valuable content to the platform. If your content is worth spending time on, you will become a potential verified user for Twitter. Thus, try to be creative and share some interesting things with the community.
Use Engaging Pictures: Your Twitter account must have a decent profile picture that gives a clear idea of who you are. Your audience can easily find you that way.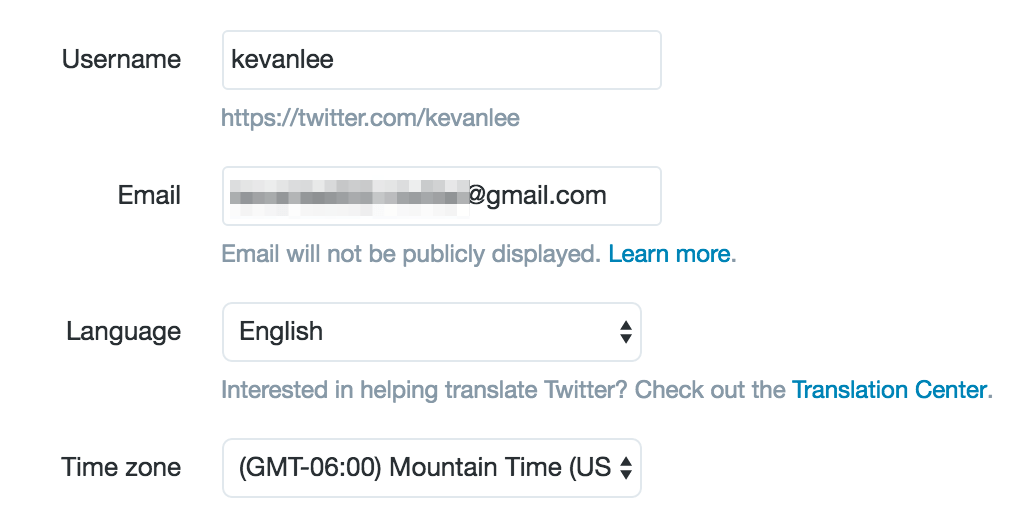 Final Words
There's no specific way to get verified on Twitter or any other social media platform. One thing that works for others might not work for you. That is why you need to follow some basic tips and steps to apply for verification. The template that we shared above will help you get verified. You can also check the quick tips and work on them a few days before applying for them.
Frequently Asked Questions
1. How many followers do you need for Twitter verification?
Twitter doesn't specify a minimum following requirement to get verified or to get the verification badge. They are more interested in other credentials, like having an active, genuine, and well-known account. For companies and organizations, there is a follower count criterion that states, "in the top.
2. How long does it take for Twitter to approve verification?
On the Accounts Setting page of the app, anyone can register to become a verified Twitter user. A verified Twitter account has to abide by Twitter rules. Twitter promises that once you make your request, it will respond to you within a few days or perhaps a few months, depending on the backlog. After 30 days, you may reapply if verification is denied.
3. Can you buy Twitter verification?
Therefore, Twitter recently declared that they were bringing back the account verification procedure rather than getting rid of all the fraudulent accounts. You may now apply to be verified on Twitter, which will result in a blue checkmark next to your name informing users that your account is legitimate and not owned by a spammer, troll, or bot.
4. Can you lose Twitter Verified accounts?
Yes. If you consistently break Twitter's prohibitions against hate speech, spam, and other regulations, you risk losing your verified status. Politicians are likewise subject to the policy. Your blue badge might also be removed by the business. If your Twitter handle changes, or if your account is inactive.
5. Can I change my Twitter handle without losing verification?
On Twitter, you can change your email address, picture, bio, and real name without losing your verification (as long as nothing goes against the site's terms of conduct; more on that below), but if you change your handle, which is the name that comes right after your "@," your verification will, unfortunately, be lost.