Apple is one of the best technology manufacturers for the consumer and does take pride in its super-safe security system. They even pay people money to try and hack their systems to test the security rate. Can a MacBook be iCloud-locked? If you're buying a MacBook second-hand you must control if it's iCloud locked or not.
There are intelligent criminals out there, and Apple and we want to protect you from them.
You could be in some real trouble if you just bought a stolen MacBook. We want to diminish the odds of that ever happening and are happy to explain to you how Apple takes security on their devices seriously.
Apple is one of the best technology manufacturers for the consumer and does take pride in its super-safe security system. They even pay people money to try and hack their systems to test the security rate.
Yes, the second-hand MacBook you're about to buy could be iCloud-locked. Like any Apple device, it can be iCloud locked by the user to interfere with thieves.
You're obliged to check if the MacBook is iCloud-locked before you buy it. If the MacBook is Icloud locked, it's useless and you're being scammed.
We will explain everything about iCloud and how it applies to the MacBook product line and also other Apple products.
iCloud is one of Apple's security measures to make criminals' lives hard.
We'll explain what iCloud is and how it works. In this article, we will also provide a list that you can check before buying ANY Apple device second-hand.
You might be surprised how often people offer stolen goods!
As with any deal, if it's too good to be true, it probably is and you should pass on the offer. When there is doubt, there's no doubt, just move on to a reliable vendor.
How to check if a MacBook is iCloud-locked?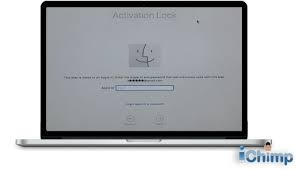 If you're either buying one second-hand or you have some problems with your iCloud account. You will at some point want to check if your MacBook is iCloud-locked.
You can check if it's iCloud locked by trying to log in or create a new Apple account. If you can't create or log in with an Apple account, it's iCloud-locked. Always look up the serial code of the MacBook you're buying to check if it's registered as stolen.
On the official Apple website, you can look up the serial number of any Apple device. From Airpods, MacBooks, and iPods, to iPhones, etc.
Check if the serial number on the box is the same as the one on the MacBook or phone. Did the seller promise you he had the original box? You can immediately check if he or she was lying.
If sellers lie or have no good reason for their boxes not matching you should be wary.
But maybe, they have a lot of Apple devices in their home and they switched up the boxes. That's why we recommend you always check the serial number on the back of the device or box.
The numbers don't lie, and they certainly are the only thing that can give you any reassurance that you're buying a real Apple product and not a stolen one for example.
How to check if my MacBook is safe when stolen?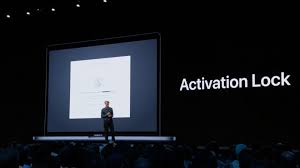 Apple has some smart technology to ensure your products are secure when stolen and you can erase any of your data.
You can check if the data stored on your MacBook is safe by making sure that Activation Lock is turned on.
This way your MacBook becomes useless to anyone who steals it.
Check if Activation Lock is on by going to menu > About this Mac > System report > Controller. Also, always enable two-factor authentication on your devices.
What to do if a MacBook is iCloud-locked?
You should always make sure your own Apple products have some iCloud security.
We already talked about it, but it is a must to have two-factor authentication enabled.
When you have two-factor authentication enabled, you'll be notified of suspicious behavior that might occur on your Apple product. Do you live in the United States? If someone on the other side of the planet tries to hack or crack your password, you will get a message asking if that is you or not.
In case, if you're not using your phone in the area that Apple thinks it's being used then you can deny access to your account with a press of a button.
If your MacBook or the one you're about to buy is locked. Turn off Activation Lock before buying or selling a second-hand Macbook by going to menu >system preferences > Apple id > iCloud > and turn off Find My Mac.
Macbooks from 2016 onwards have an iCloud lock if you don't log out of your Apple account before selling or giving away the MacBook.
However, some resources point out that the iCloud lock on MacBooks is beatable and you should invest your time in turning on Activation Lock and two-factor authentication.
These two are the best way to protect your MacBook if it ever gets stolen.
Make sure, if you're buying a second-hand MacBook that both of these are turned off and the seller has logged off their Apple account.
I recommend you log into your own Apple account before you buy it and also check if the serial numbers are matching.
Some people might say this is a lot, but MacBooks are expensive and the time you put in to verify your purchase is worth it.
Does the seller actively help you check all the boxes I just mentioned or are they resisting these security measures? It's a clear sign that you should be wary of buying from this buyer as Apple didn't put in these security measures for anything.
You can also set a password for your MacBook in case it ever gets stolen. This is also known as a firmware password. It protects your data on Mac to prevent users from logging in to your user account.
Apple also offers a way to encrypt your startup disk by using FileVault. You can find more about encrypting your data on the Apple website or apple's iCloud service.
How to turn on the firmware password on my MacBook?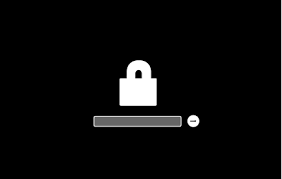 We've just discussed how important it is to protect your data from thieves and unauthorized persons.
Now we'll set you up with a step-by-step plan to set up your firmware password so if your MacBook gets lost, stolen or you lose sight you're rest assured its data is protected.
Turn on your MacBook and immediately press and hold the command key ⌘ + R. Release when the Apple logo or a spinning globe shows.
From the menu bar, click ''Utilities'', then choose ''Firmware Password Utility'' or ''Startup Security

securing mac systems

Utility''
Turn on ''Firmware icloud password''
Take a piece of paper, write down your password and then enter it.
Then leave the utility tool and go to Apple menu > and Restart your Mac
You can turn off the Firmware Password by following the same steps.
Make sure to turn on this setting and also two-factor authentication. Then you can be relieved that your precious data is stored safely and criminals will have themselves breaking a sweat trying to access it.
What is the best way to secure my MacBook?
If you've paid attention, we've seen that there are a few ways to make sure your data is protected on your MacBook.
In this last piece of the article, we'll summarize all the important points. Make sure you take notes and follow all these security measures to ensure all your data is safely stored and can't be accessed when you enable the activation lock.
In short, there are a few ways: 2-factor authentication, a firmware password, regular updates, and data encryption.
Also, make sure you don't forget your Apple account passwords. Either write them down or use password manager software to store them.
Set two-factor authentication on all of your devices and MacBook.
Go to menu > system preferences > Apple id > password and security > set two-factor authentication > continue with the settings and fill in all questions and your phone number.
Turn on the firmware

activation lock status

password for your MacBook (I've explained how to do this earlier in this article)
Don't download any illegal or skeptical files from an online website you don't recognize or look specious.
Check if you see a padlock in the web browser. If you don't see this icon, do not fill in any personal information such as credit card or bank details!
The Mac will restart on its own, and the new lock screen will appear.
Use a password manager to create difficult-to-guess and long passwords. They're pretty cheap nowadays and offer some good options for security.
The conclusion can a MacBook be icloud locked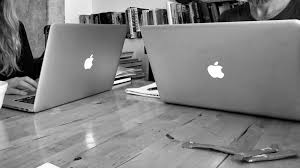 A security feature called Activation Lock connects your Mac to your Apple ID and serves as a strong deterrent to theft by preventing anyone from wiping it clean or using another Apple ID without your consent.
Let's find out by reading this article how to check if your Mac has icloud activation lock protection and how to turn it on if it doesn't.